Teenage girls can be, like, the worst–to shop for. Love them as we do; they can be a tough crowd to please—and nearly impossible to impress. With new products going viral weekly, finding the best gifts for teen girls is no easy task. Gen Z digital natives are hyperaware, always in touch with social media trends, and have strong opinions about the products they want. 
If you're struggling to keep up with the trends that seem to change at lightning speed, we get it, and you're not alone. We researched hundreds of products to find the 58 best gifts for teen girls based on current trends, consumer popularity, and our own teens.
Below, we've got you covered for the 58 best gifts for your teen girls, whether she's a gamer, future influencer, beach bum, or fashionista.
Note: We are a reader-supported site and receive compensation from purchases made through some of the links in this post.
The Best Gifts For Teen Girls
1. For the Teen Obsessed with TikTok: ShiftCam SnapGrip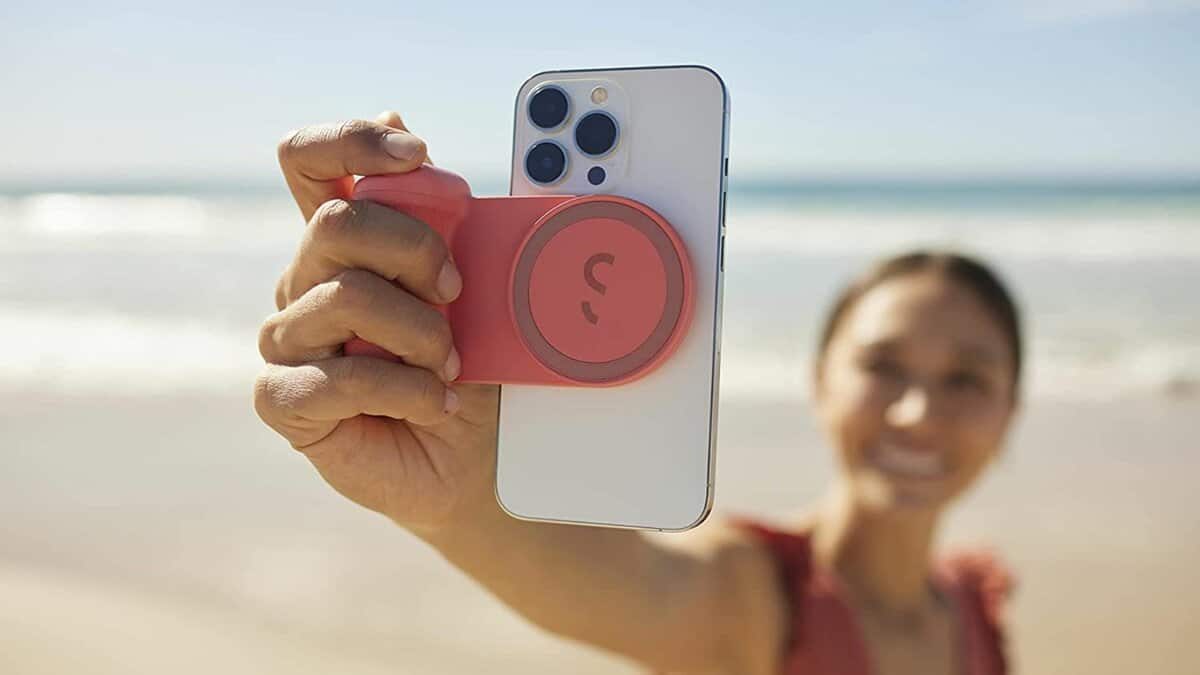 This device is all the rage among content creators because it functions as a portable battery, selfie stick, and tripod stand. Plus, it snaps right onto a smartphone for instant access without the need to fumble around with clamps. There's a button on the side to quickly snap a selfie while having a better grip on the phone. It also fits into a small travel pouch, so she can use it to capture great TikTok content anywhere.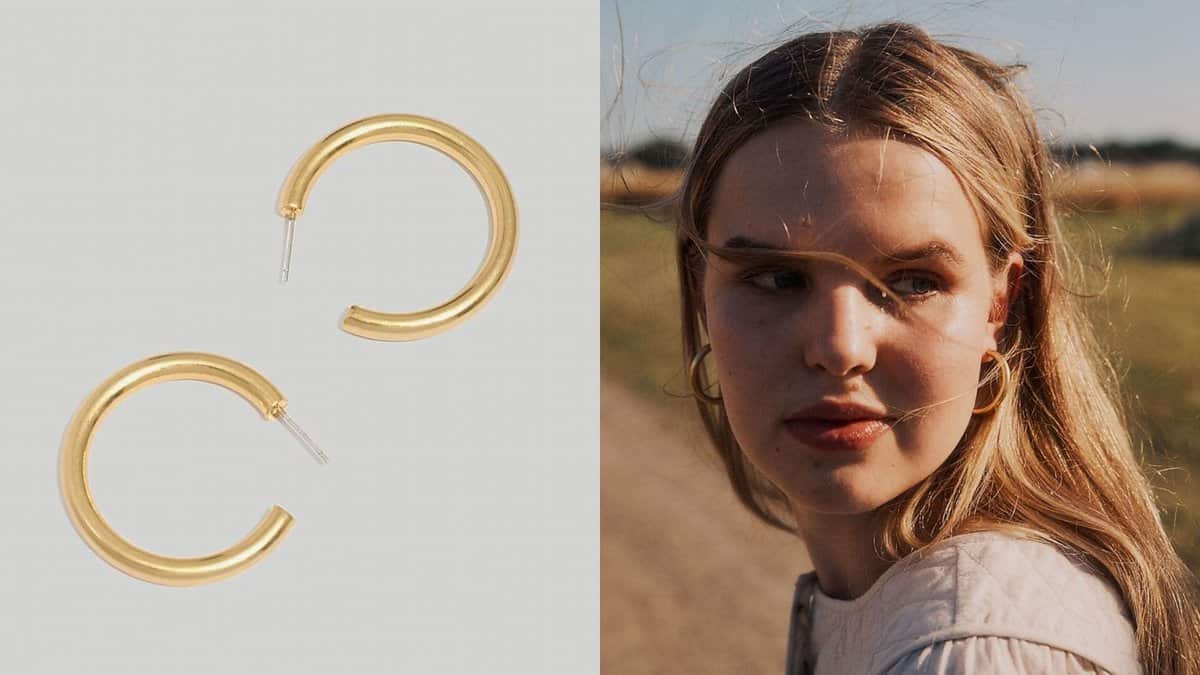 Brought to you by the brand known for simple yet high-quality pieces, these 3/8-inch chunky hoop earrings by Madewell are best-seller. The brash finish resists tarnishing so that they will keep their shine. Because of this, and their classic design, they'll last her for years. 
Of all the power banks out there (and trust us, we compared many), Anker is the best. More than 80,000 Amazon reviewers find this portable charger affordable, durable, and thin enough to fit into the tiniest bags without weighing your teen down. It can charge any device with a USB-C cord and even has a trickle-charge function to charge devices efficiently. One charge can power up an iPhone 12 twice, so it's perfect for a concert or a long shopping day where outlets may not be readily available.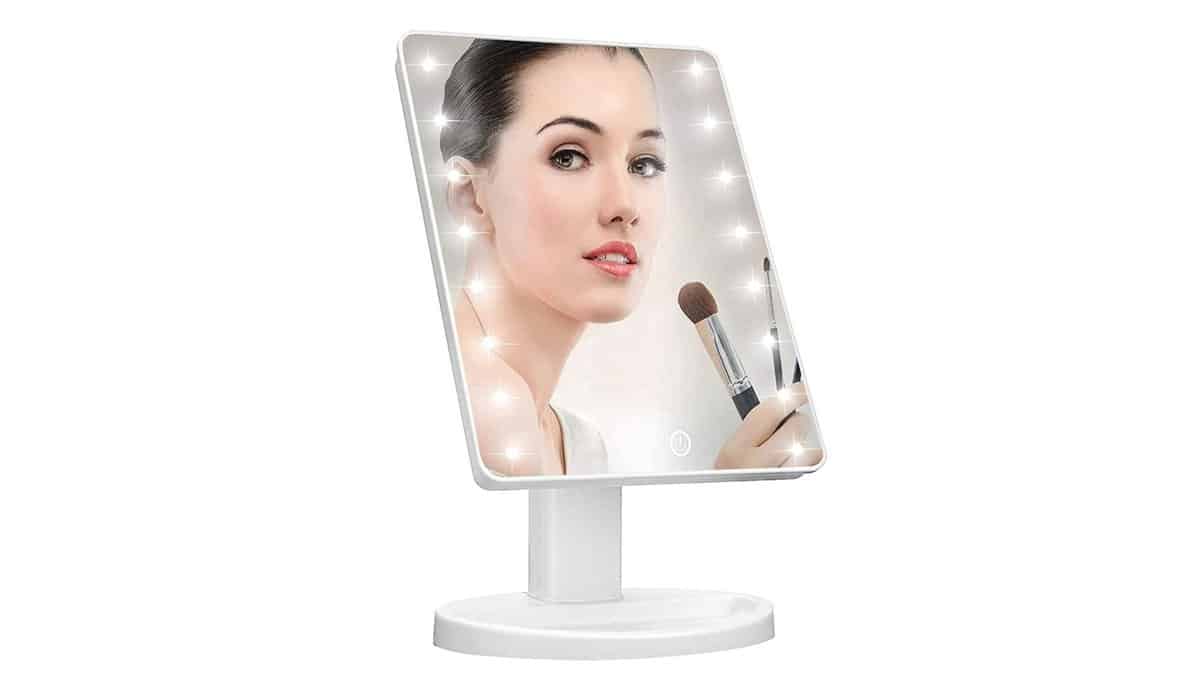 This lighted vanity mirror was practically made for GRWM (get ready with me) makeup tutorials. Its LED lighting adjusts brightness from ordinary to high-definition with the touch screen sensor. The mirror measures a whopping 8.5 by 6.5 inches so she can use it with her besties. Plus, it swivels 180 degrees to give her the best angle without needing to hunch over. She can power it up at home with the USB plug or use four AA batteries while traveling. 
Imagine your teen cuddling up in this blanket on a chilly Sunday morning. With its oversized hood and sleeves, it felt like wearing a baby blanket — the size of a men's 5XL sweatshirt and made of clouds. More than 13,000 reviewers agree it's great to nap, lounge, and even walk in because the marsupial-style pocket is the perfect place to tuck away a remote or her phone. There are 30 different colors and patterns to suit her cozy style best.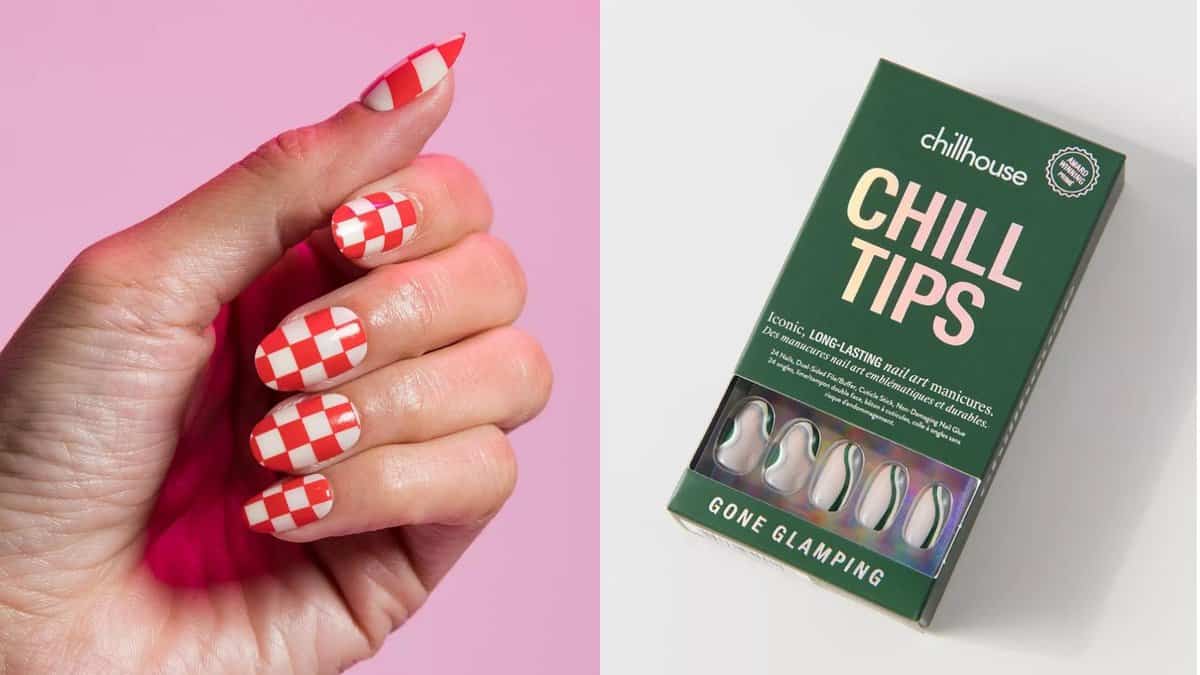 These artistic press-on nails are an affordable way for your teen to get the look of salon-quality nail art at home without the high salon price. They come in 24 trendy designs and are smudge-proof, waterproof, and reusable. Once applied correctly, they can last for as long as seven to 10 days, making them worth every penny. 
7. For the Influencer in the Making: Sensyne Ring Light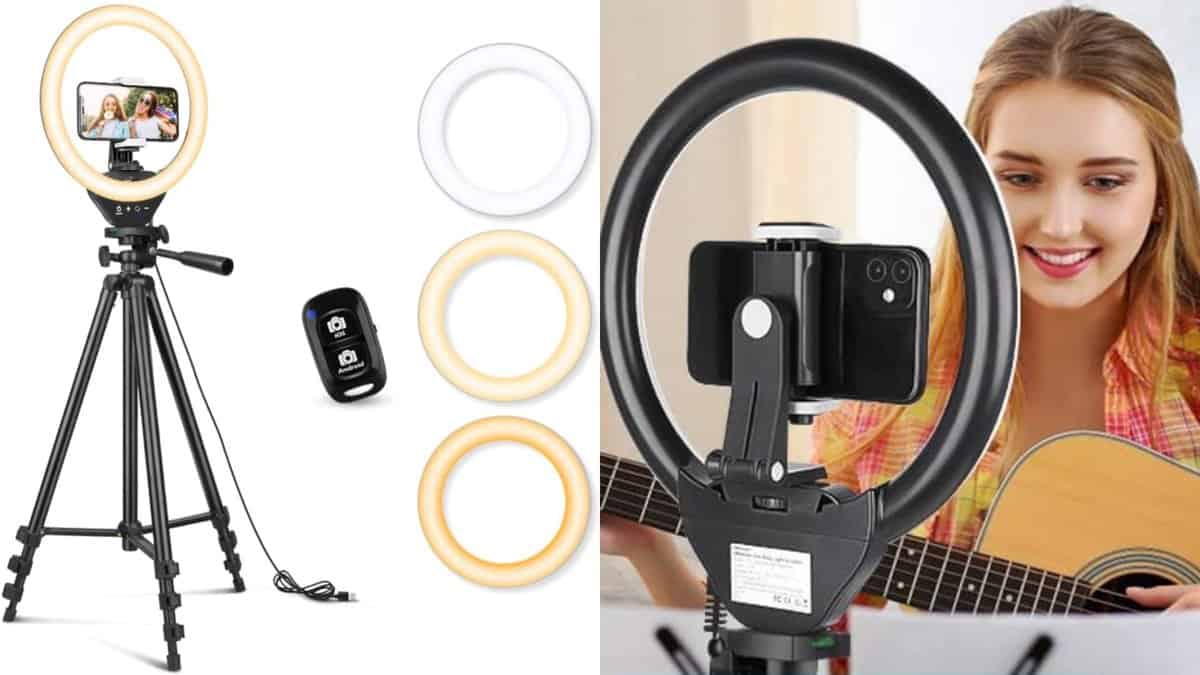 Ring lights give some extra oomph when taking photos and videos, and this 10-inch light featuring a phone clamp and tripod is an excellent buy for an up-and-coming YouTuber or TikToker. The touch panel allows her to swap between three color modes (cool white, warm yellow, and daylight) and ten brightness levels. The pocket-sized Bluetooth remote shoots from a distance of up to 30 feet, making it easy to grab Instagramable group shots of all her friends.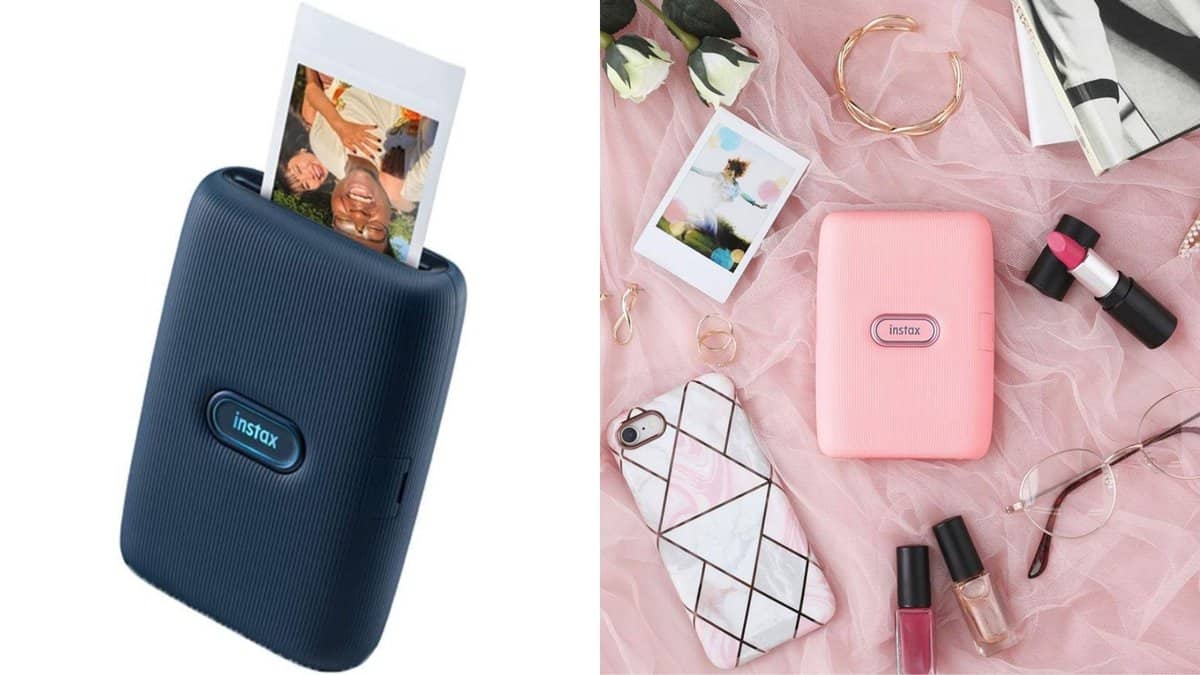 Remember how much fun you had with Polaroid cameras back in the day? It's back for teens–only better! The Fujifilm printer bundle is an easy and fun way for teens to make memories with their friends. It turns any smartphone into an instant camera to print out shots as mini photos they can hang and hand out. It also comes with 40 films to get them started and is available in three colors (white, black, and pink).
These slides are another hot item seen on TikTok. Why? Teen girls love them for their comfort, lightweight, and roomy fit for hanging out at home or by the pool. One reviewer described them as "a cross between pool sandals and cozy slippers." They come in 19 lovely colors and sizes 5.5 to 11, but it's recommended to size down for a better fit.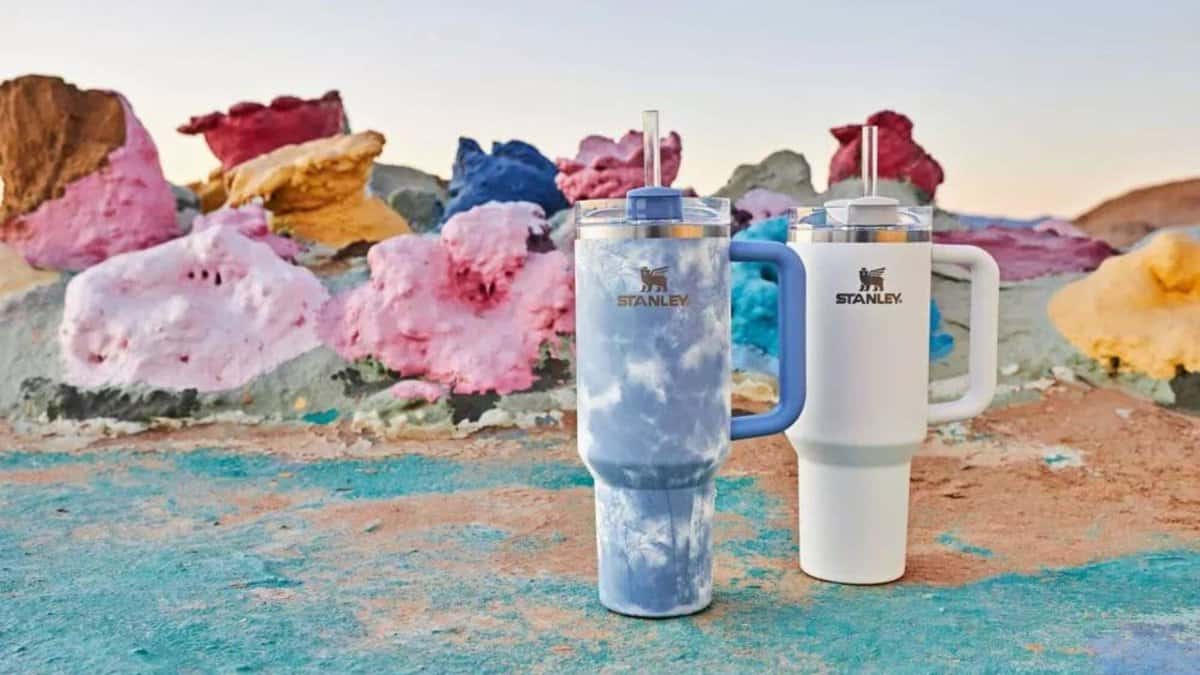 If your teen is on TikTok, she's coveting this must-have tumbler, which tends to sell quickly. It's gone viral as the new emotional support water bottle; every teen girl wants one. The bottle is double-walled and vacuum sealed to keep her drinks cold for up to 11 hours or hot for up to seven. Plus, it is dishwasher-safe for easy cleaning. The colors are pretty, with fun names like chambray and grapefruit, and it comes with a lid and reusable straw (sustainability for the win!). 
This oversized inflatable chair is a comfy place to hang for one to two people and can be used for movie nights at home or toted to beaches or outdoor concerts for an extra seat. Rather than pumping it with air, you "scoop" it up for a much more efficient and easy way to inflate and deflate it. It also folds into a small backpack, making it quite portable, and even though it weighs just 2.6 pounds, it supports up to 440 pounds.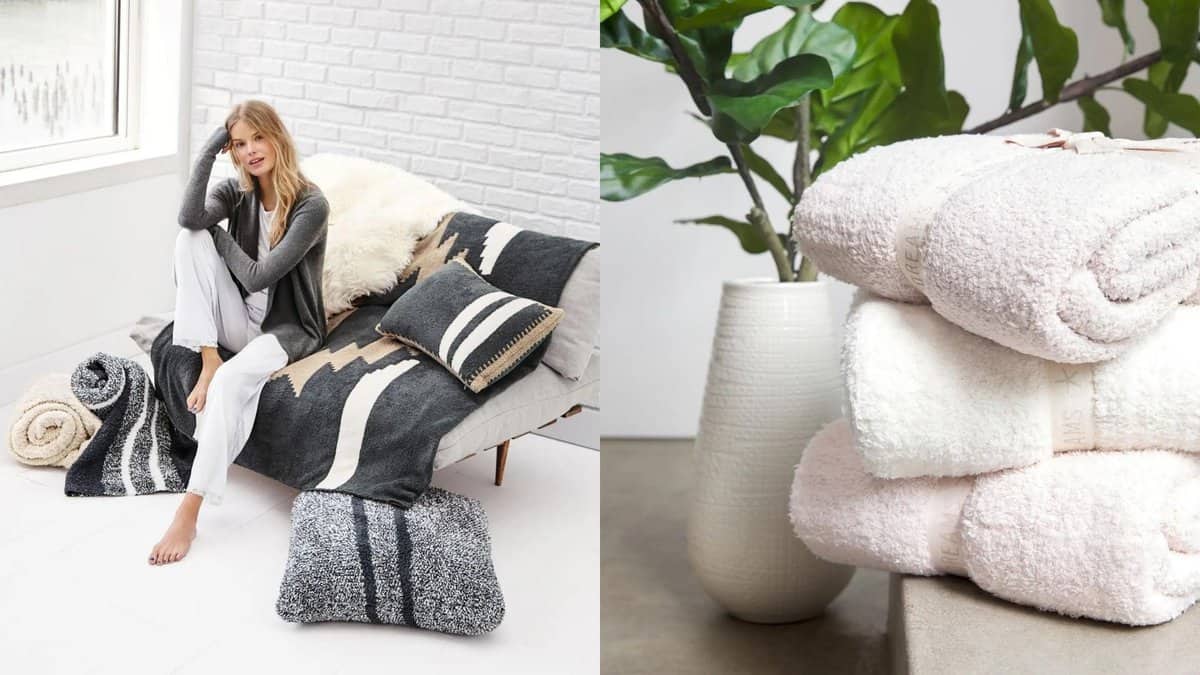 This celebrity-favorite blanket (think: Khloé Kardashian and Hailey Bieber) will wrap her up in a cozy hug while watching a good movie or tucking into a good book. Its extra-soft fabric won't shrink, pill, or wrinkle and feels like a cloud. Plus, it washes well on cold in the gentle cycle and can be tumbled dry on low. 
Her smartphone most likely takes excellent pictures and video, but teens have reverted to digital cameras. She'd be ecstatic to have one of her own. Available in multiple colors, the Canon PowerShot ELPH has been a popular option with 20.2 megapixels, 12 times optical zoom, an image stabilizer, and 1080p HD video capabilities. Once she thinks she's nailed her angles for the perfect shot, she can easily share the photo using Wi-Fi. 
These slippers were in such high demand that it was nearly impossible to find them during the holidays. They're back, and the teens still want them! A shorter take on the classic Ugg with the same genuine shearling shell, this version has the same plush, moisture-wicking, and wool-rich blend materials we all know and love between our toes. You'll seriously be a hero if you can snag one.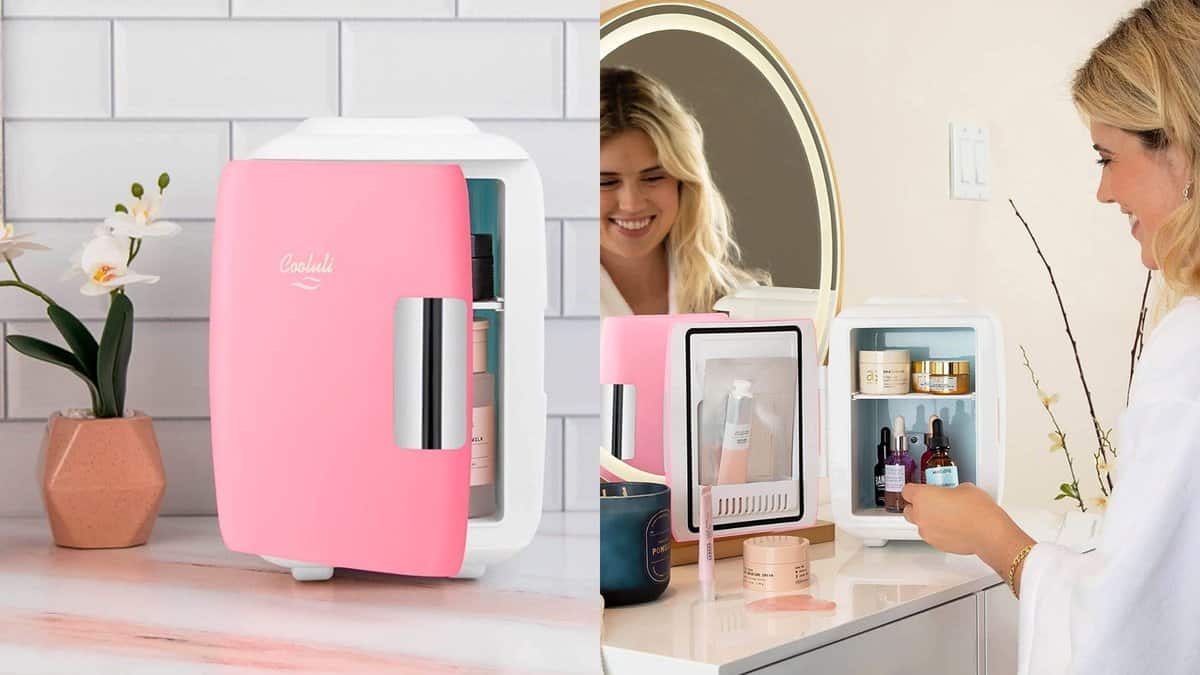 The next trend in skincare? A skincare fridge! It chills her skincare, personal care, and beauty faves for a more soothing effect when she applies creams and moisturizers. If there's any room left in the fridge, she can also use it to stash water and soda in her room!
No nightstand? No problem! This shelf clamps onto the side of a bed or bunk to keep all the essentials within arm's reach. It's sturdy and can hold up to 15 pounds. The Scandinavian design is minimal, so it will easily match her decor while maximizing the space in her dorm room.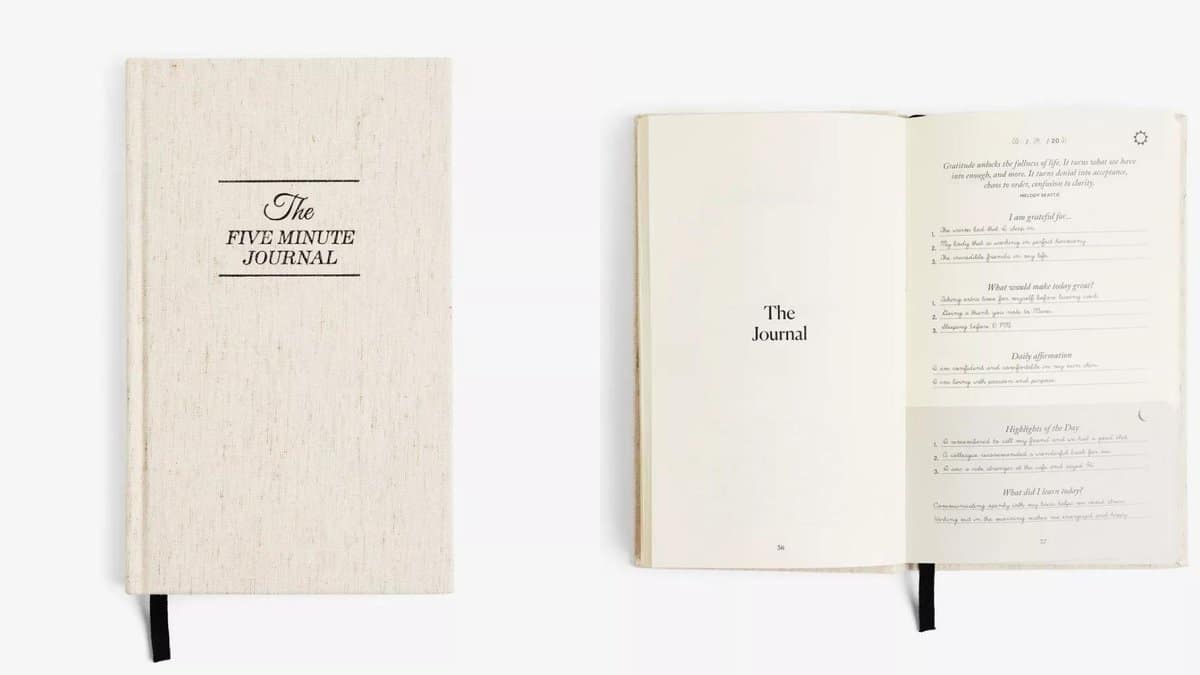 If you seek a gift that will spark creativity or joy—or both, this is one of the best gifts for teen girls. Journaling is a great way to manage stress and promote mindfulness, and this journal helps teens practice the power of gratitude and promotes setting purposeful actions each day. The prompts can be written in just minutes to start and end her day on a happier note.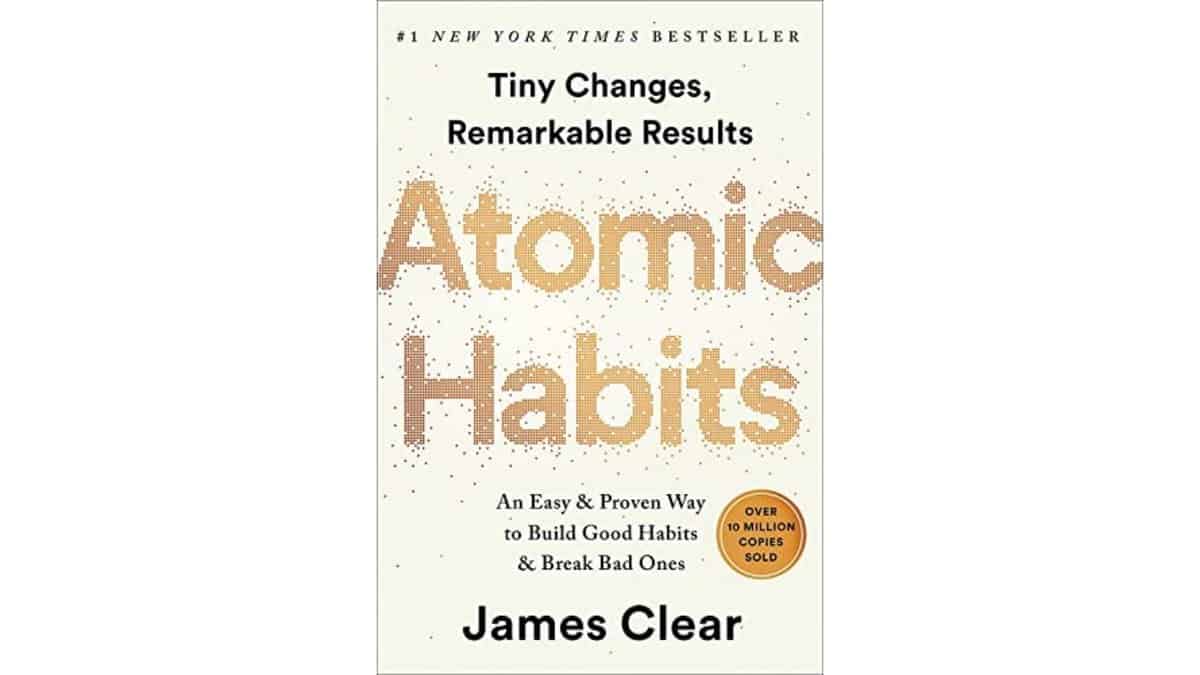 This book by James Clear offers your teen a game plan for improving her everyday habits. This book will help her make time for new patterns and overcome a lack of motivation and willpower to break the bad ones. It was a No. 1 New York Times bestseller, has sold over 10 million copies, and has more than 100,000 reviews on Amazon.
The best way to watch To All The Boys I've Loved Before is on a "big screen" projector. This one has more than 2,800 reviews on Amazon with a 5-star rating and will elevate movie night and slumber parties. Equipped with multiple ports to support your teen's devices, it can project a movie from 49 to 200 inches in high-definition, 1080-pixel resolution. The built-in dual stereo speakers are powerful enough not to require a connection to an external speaker. Plus, it's portable enough to bring to her friend's house overnight.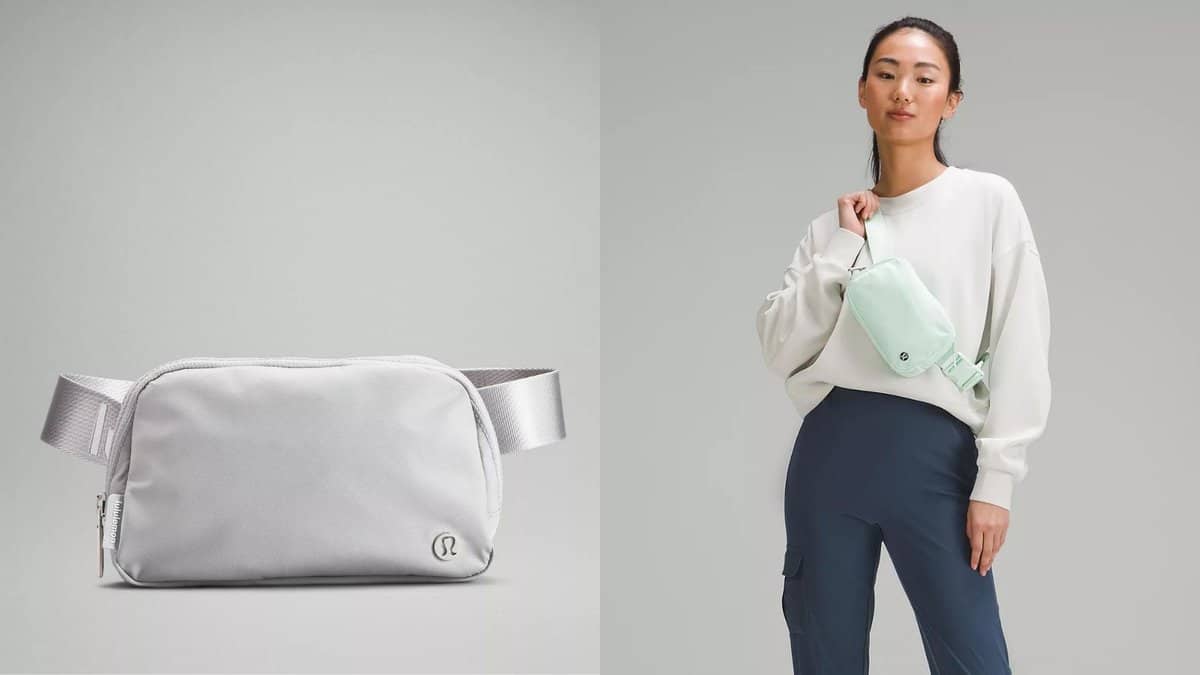 We've yet to meet a teenage girl who doesn't like Lululemon, and this one-liter bag with a zipper close will hold all her essentials. The fabric is water-repellent, which makes it easy to spot-clean. Pro tip: It's meant to be slung over her shoulder rather than as a fanny pack, and there are 10 colors to complete her athleisure look. 
This candle is a personalized and unique gift that can be chosen by sign, month, or as specific as their actual birthday. Birthdate offers 366 candles (you can't forget about Feb. 29th!), each with a different scent plus detailed Zodiac, numerology, and tarot information printed on the label. Unless you made something by hand, it doesn't get much more personalized than this.
Finally, lightweight toiletry pouches approved for TSA travel are leak-proof, refillable, and take up next to no space (because they lie flatter than round bottles). Teen girls will love to use them to store their specific shampoo, conditioner, and creams before heading off to camp or a family trip. Better yet, they're BPA-free and non-toxic.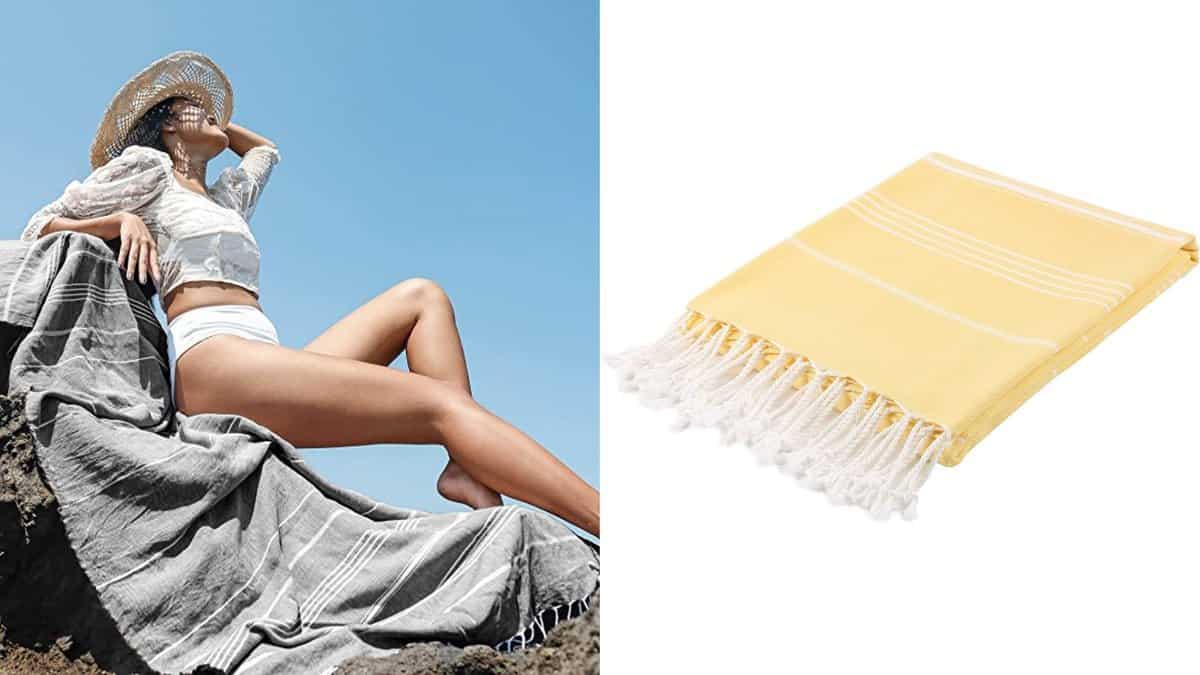 If you're looking for a practical gift guaranteed to be used regularly, this Turkish bath towel is it. Its thin, plush cotton is super absorbent and dries quickly, so it's a practical travel choice for bathing or trips to the beach. She can even wear it around her neck or lap when it gets chilly after the sun goes down. It's the most underestimated, must-have travel accessory, with 29 colors.
This 22-liter weekend bag is the cutest bag for sleepovers with besties, camp, going to the gym, travel, and more. It has nine pockets and a shoe compartment to store smelly sneakers safely. The material is lightweight and scratch-resistant, plus it has a trolley sleeve that easily slips over the carry-on luggage handle. With eight gorgeous colors that are both fun and classic, you might pick one up for yourself as well!
Even if you are far away, you can still send a care package for a birthday that includes a mix of sweet, salty, savory, and healthy snacks. This box is stuffed with all the top-tier brands of chips, cookies, candies, bars, popcorn, and crackers. All the treats are individually wrapped in a high-quality, corrugated box, so they will surely arrive safely.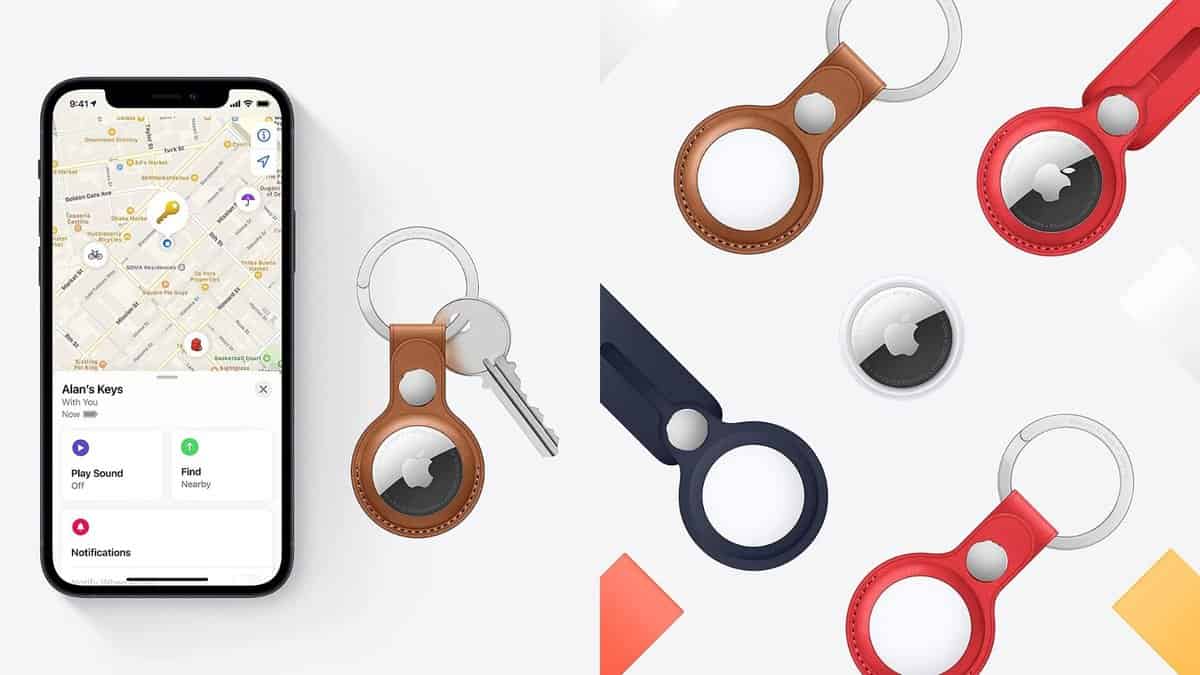 If your teen constantly loses her keys, wallet, and everything else, you'll want to buy this four-pack of trackers. They work with her iPhone to track and find her items through the Find My app. If she sees they're close by but can't quite find it, the tag plays a sound on its built-in speaker to alert its location. Yes, it's a practical gift but a necessary one.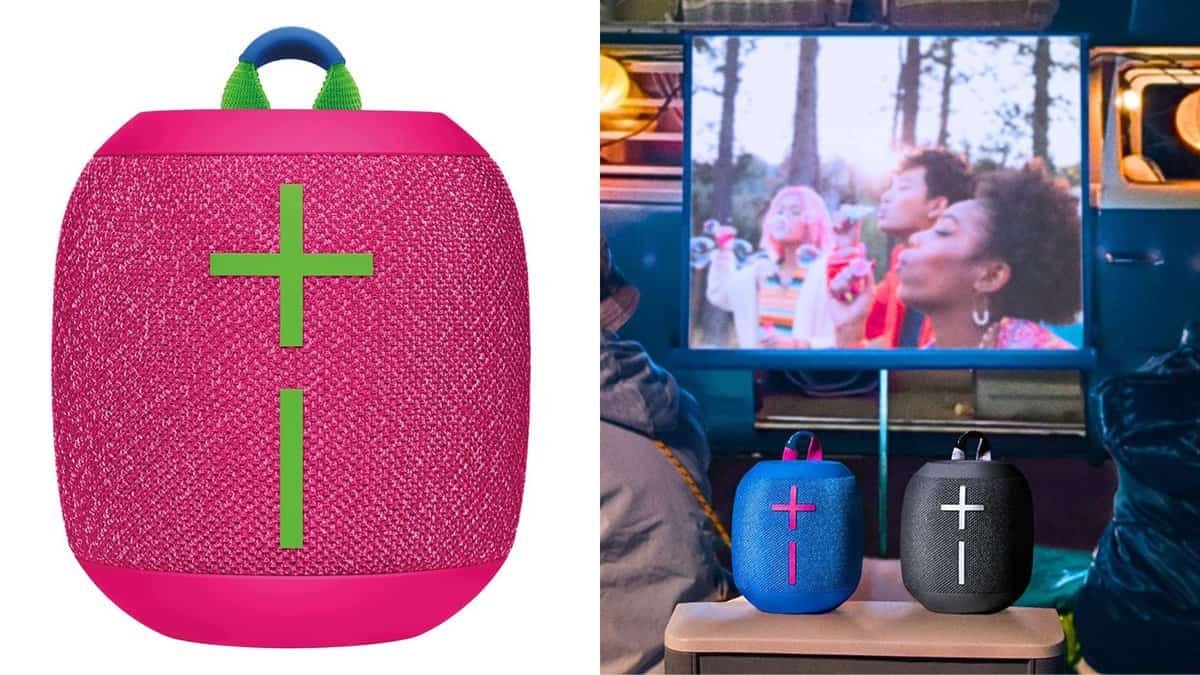 Every gal on the go needs her tunes, and this waterproof, dustproof, and floatable Bluetooth speaker is easy to take with her on a bike ride or to the pool. Reviewers love the 360-degree sound that packs quite the punch for the speaker's small size. One charge lasts up to 14 hours, so she can keep the party going all day, much to your dismay.
She'll be the coolest girl at the slumber party with this lounger! It comprises five queen- or king-sized pillows lined back-to-back and covered with a soft material to keep her much more cozy and supported than a sleeping bag. She'll love it for reading, playing games, or just lounging around. The lounger can be stored under her bed as a pull-out for when friends stay over so that it can grow with her into her later teen years and comes in 12 fun colors.
Cramps can be the worst, especially when tweens are still learning about this new, uncharted territory. These pillows double as a microwavable heating pad and come in super cute styles (like llama, avocado, pizza, and sloth) to provide some cute comfort during that time of the month. It can also be placed in the freezer for a cooling effect.
If a giggle is what you're after, a giggle is what you'll get when she opens her gift to find this candle that looks like her favorite breakfast cereal or snack. Choose from 12 hand-painted designs like Froot Loops, Cinnamon Toast Crunch, or even mac 'n cheese. Each is hand-poured with soy, vegetable, and beeswax that burns clean — though she'll likely want to leave it untouched.
This game is like volleyball, and foursquare had a baby and will be your teen's go-to for beach or backyard competitions. It comes with a Spikeball ring, ball, netting, and carrying bag to be played anywhere but in the living room. It's easy to learn but a challenge to master as teams attempt to steal and spike the ball from each other!
During the pandemic, roller skating made a comeback in a big way, and teens still love to lace up for a rolling good time with friends. These easily adjustable skates are built for speed but ensure a smooth and comfy roll with a snug fit, padded tongue, and extra padding at the ankle. The five color combinations are darling, with funky names like periwinkle sunset and watermelon. 
What is soft, squishy, and huggable with a cute face and a big personality? It's a platypus Squishmallow! This delightful creature may seem a bit young for a teen, but it's one of those gifts that allows a teen girl to remain a kid forever. These squishable stuffies became very popular during the pandemic when we all needed a little softness in our lives and are still quite collectible with multiple sizes and creatures.
If you have a student interested in chemistry, engineering, or conservation in your home, this mini filtration system is a great way to mold her young scientific mind. The hands-on water purification experiments teach how to clean and reuse dirty water or extract salt from seawater. Each kit includes everything she needs to create a water purification system at home: filter sections, active carbon, sand, gravel, filter paper, funnel-shaped collector, plastic cup, soft wax, fishing line, and detailed instructions with fun facts.
If your teen has watched any hair tutorials on TikTok or YouTube, it's almost guaranteed that she's seen the hype around this cult-favorite volumizing hair dryer. This upgraded model of the original that gained more than 300,000 Amazon reviews has been fitted with a longer-lasting motor. Otherwise, it performs just as incredibly to dry and style her hair in under 20 minutes quickly. She'll soon be calling herself the beauty influencer of your household. 
Few mascaras have the power to blow up on social media quite like the Maybelline Lash Sensational Sky High Mascara that overtook TikTok and immediately sold out. Beauty gurus are obsessed with it because it looks like falsies with ultra-long and clump-free lashes, and the waterproof formula does not budge. It has more than 111,000 reviews on Amazon, staking its claim as the best drugstore find that outperforms expensive luxury brands.
The teen girl in your life deserves some peace for the early morning bus rides to school and intense study sessions. Apple AirPods Pro will seamlessly connect to the Bluetooth on her iPhone while providing noise cancellation so she can tune into her playlist or podcast. It also comes with four pairs of silicone tips for the best fit, and this latest model has been fitted with an H2 chip for improved noise canceling and battery life. Warning: She may "accidentally" zone you out with them. 
First, a quick history lesson. "Slugging" dates back to the 15th century and is the dermatologist-beloved practice of applying an occlusive layer over your skin to prevent water loss. The idea is that you lock in the hydration, and it built a cult-like social media following among influencers and skincare professionals. Futurewise wraps up all the benefits into cute packaging so your teen can experience the "slug life" at home. 
This sleep mask is made of the highest-grade mulberry silk and promises the ultimate beauty of sleep. The mask is thick and soft to ensure no light sneaks in when she tries to get some shut-eye. It has several luxurious hues that make her feel like royalty, and the elastic holds it securely without pulling too snugly. It gives a whole new name to Sleeping Beauty.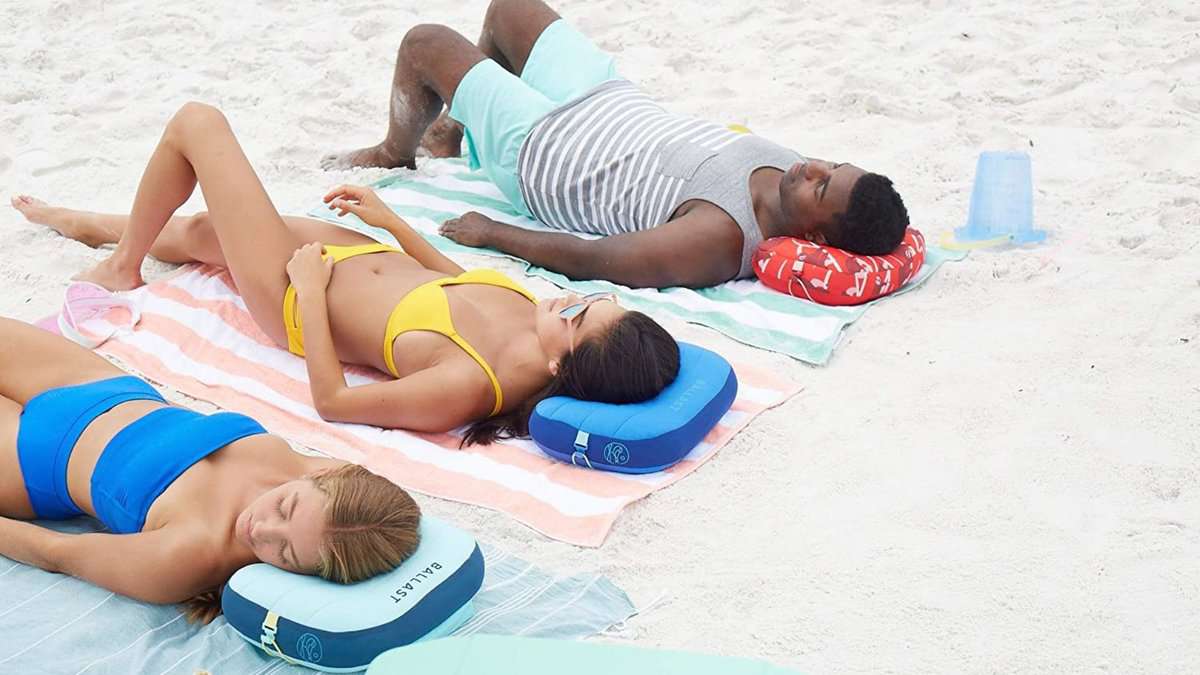 Getting some sun is often ruined by the hard sand, and towels don't provide that much support. It's specially designed with a pocket that holds sand to weigh it down so it won't blow away when she does take a dip in the water. Additionally, it only takes a few puffs of air to inflate, and it quickly deflates so she can repack it into the tiny pouch and head home.
This is probably already on your teen's wishlist. The blend of Cupuacu butter, açaí oil, coconut oil, and guarana significantly smooths and tightens skin texture and is essential for soothing cracked hands. It also has five times more caffeine than coffee, which helps boost energy for smoother skin. And it smells like coconut!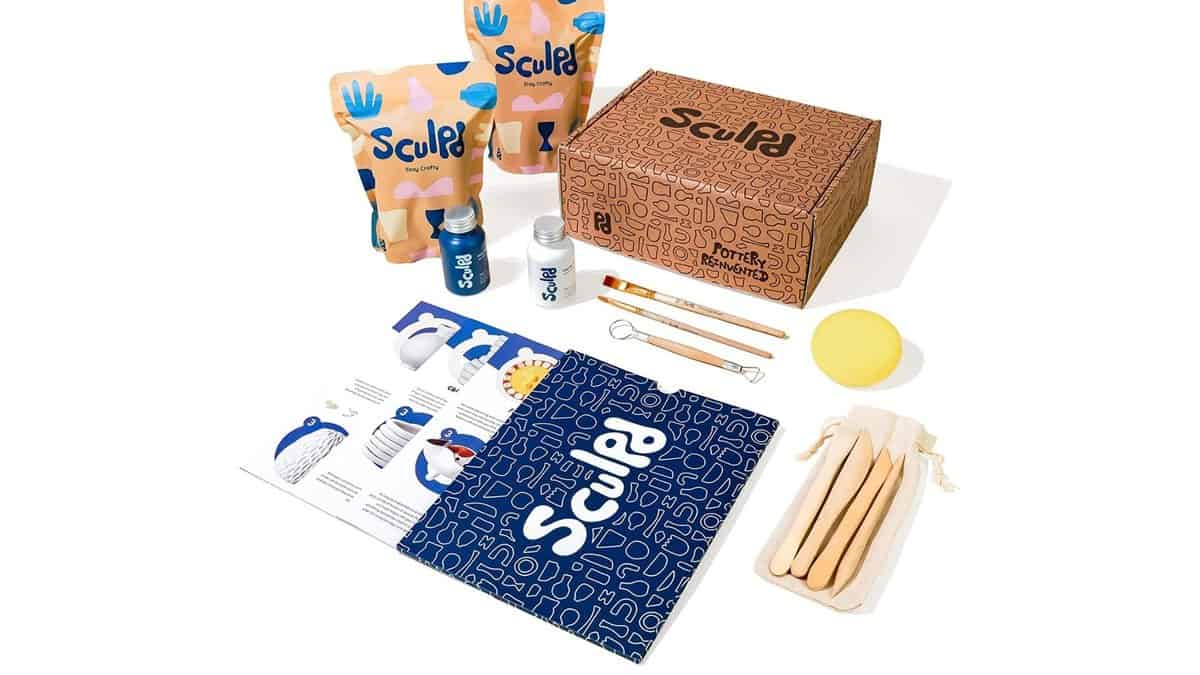 This kit has everything two people need to sculpt, carve, paint, and varnish their waterproof plant pots, trinket dishes, vases, or sculptures. The clay is light and air-drying, supple, and easy to manipulate. It also dries a pretty stone gray color with an incredibly smooth surface to paint on. It's the perfect creative outlet for her and her best friend, or it can be a bonding experience for both of you.
One of the most refreshing things about this generation of teens is that they somehow find the unique ways to style. Take these silky satin curlers. She needs to roll them in, snap them closed, and go to sleep to wake up with beautiful waves and volume sans heat.
The Kindle Paperwhite is perfect for your resident bookworm with no room to store the next YA fantasy series on her list. This e-reader can store hundreds of books, boasts a large display and adjustable warm light, and lasts up to 10 weeks on one battery charge. It is also completely waterproof, making it safe for the beach or bathtime reading. While you can load it up with a few titles, she can also download some free from the local library.
If your teen girl loves the ocean and all of its critters, she will love this bracelet. With each purchase, you donate to a fund pledges to remove trash from the world's oceans, rivers, and coastlines. The bracelets come in seven colors representing different animals and ecosystems and are assembled by local artisans in Bali. It's a win-win for your conservationist! 
Does she still like to color inside the lines? This paint-by-numbers kit comes with a rolled canvas, paints, and three sizes of brushes. It has six sophisticated designs, including a Rocky Mountain sunset, a lakeside boat, and flowers. Think of it as an upgraded coloring book.
The future CEO in your life sometimes needs a little Monday motivation to get the day started. This mini cinema lightbox uses LED light to make a teen's desk or wall extra chic with an encouraging word or phrase. Each box includes 100 light box letters (the sign fits eight tiles across), numbers, characters, and symbols. Six AAA batteries power it or can be plugged in with the included micro USB cord. 
The latest athleisure trend is "flared leggings" — a.k.a. the classic yoga pants. These from Lululemon are made from the brand's signature Nulu fabric that is buttery-soft to the touch and is as comfortable as they are trendy. She may never want to take off this "throwback style." 
Finally, a mug warmer that is smart and stylish thanks to eight gorgeous and bold color options (shiny black, copper, gold, gray, rose gold, stainless steel, white, and red). Using the corresponding app, your teen can set the mug to her perfect temperature, meaning her matcha latte will never be cold. There's also an auto shut-off function after two hours of inactivity, and the mug itself stays warm for 80 minutes, or it can be used all day when set on the charging pad.
This unique gift has 16 different color selections to create a beautiful sunset on the wall—just like influencers do for their photos. The head can be rotated 360 degrees, creating a light show of different colors at different angles. It works great as a "night light" or to bump up Instagram photos to the influencer level.
Making "ice cream" is fun and easy with this gadget that turns frozen fruit into sorbet-like desserts in minutes. It's trendy, with more than 18,000 Amazon reviews, and both vegans and teens with a sweet tooth will love trying out the 36 included recipes. Cleanup is also easy as all the removable parts are dishwasher-safe on the top rack.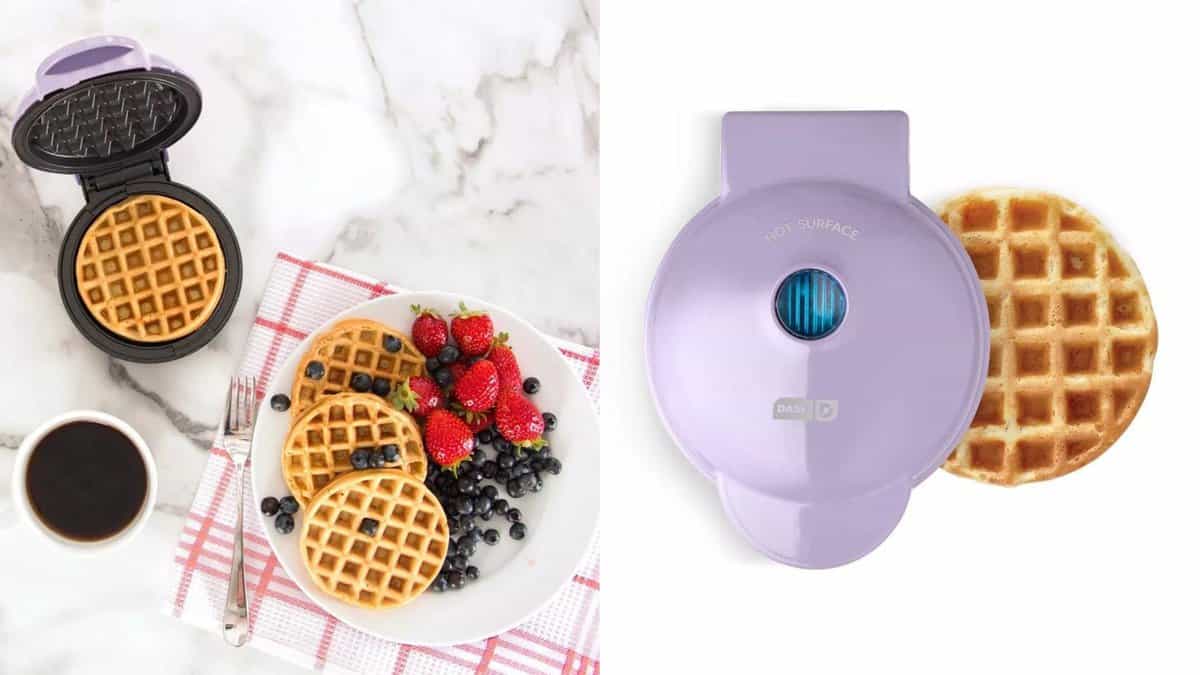 The only thing better than starting your day with waffles is starting your day with mini waffles. This adorable appliance makes 4-inch waffles but can also be used to "waffle" paninis, hash browns, and grilled cheeses. Its non-stick surface is easy to clean, and it comes, and some of the 20 designs feature unique imprints like bunnies and pineapples.
K-pop band BTS teamed with South Korean beauty brand Laneige, for the ultimate pop-inspired lip sleeping mask set, and the internet went nuts. The set features three scents inspired by the BTS songs "Butter," "Permission to Dance," and "Dynamite" (note: the Butter one smells like actual butter). The masks are rich in antioxidants and hydrating ingredients like shea butter, coconut oil, and vitamin C, so your pop lover can wake up with smooth lips.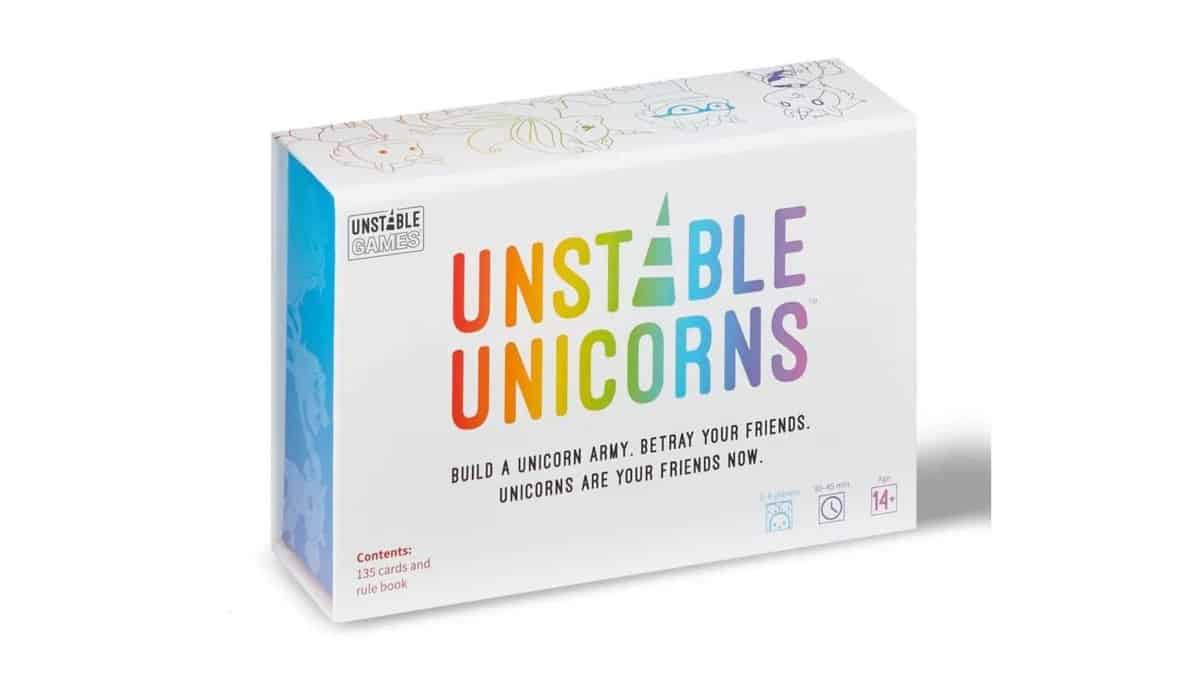 Not only does it have a hilarious name, but Unstable Unicorns is a strategy game built for a healthy dose of competition. Players make an army of unicorns on the path to destroy your friendships—but in a good way! The game was one of Kickstarter's top 100 most-backed projects and has sold over a million copies worldwide with more than 15,000 Amazon reviews.
We're guessing you already know this one. The Koosh Ball is a classic toy that kids these days may not have, but they will appreciate. Available in seven awesome color combinations, it's a great throwback alternative to the fidget spinner they can squeeze, toss, and fiddle with.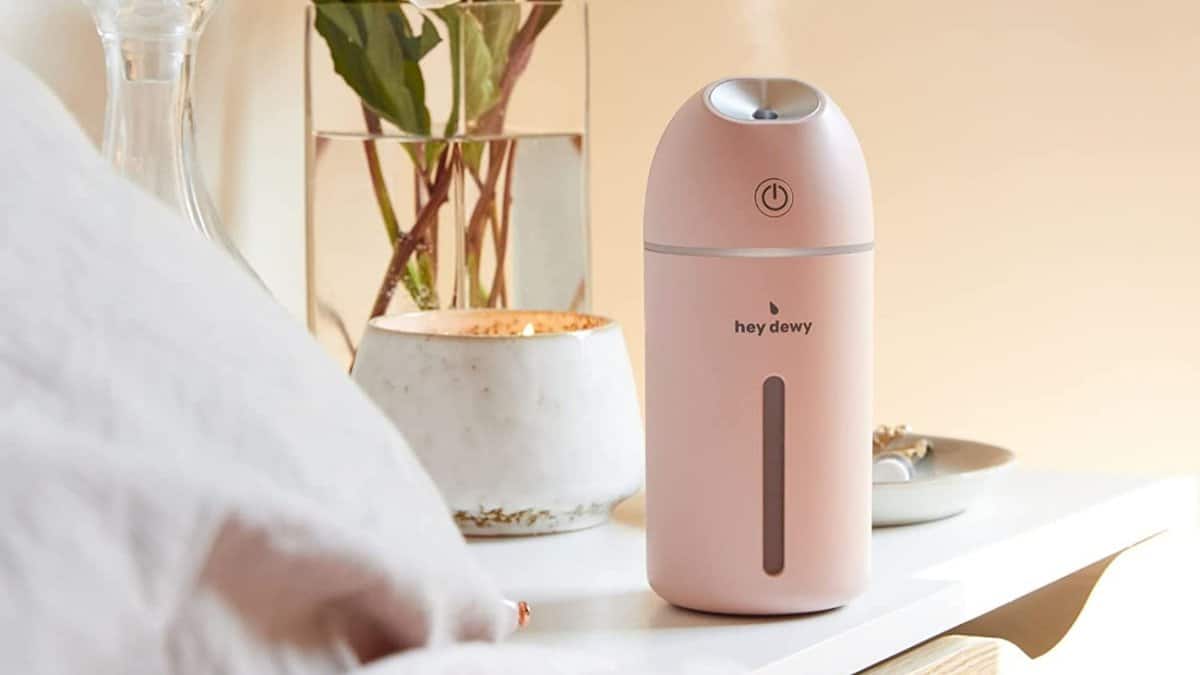 It's cute. It's portable. It's cooling. It comes in five colors. And it can banish dry skin and painful sinus cavities on the go. It's a teenage dream. The wireless facial humidifier has a 12-ounce capacity, is only 7 inches tall, and weighs half a pound. She can choose between two mist settings for up to eight hours of use on a single charge and the LED light doubles as a night light. 
This splurge-worthy necklace is the perfect jewelry upgrade for its delicate 14-karat yellow gold over the brass metallic chain available in 17- and 20-inch lengths. The natural ivory mother-of-pearl pendant is always a good choice, but there are 18 other colors. Your teen can dress it up, dress it down, wear it by itself, or layer it with her other favorites. 
The Nike Air Force 1s are back. Initially released in 1982, the Nike Air Force 1 has become one of the most recognized shoes and is showcased by style icons like Victoria Beckham, Kylie Jenner, and Addison Rae. They're still the coolest cult-favorite kicks on the block that your teen girl will appreciate. 
Prices were accurate at time of publication.