[ad_1]

School is back in session, and it's time to be aware of school buses again. They will be out there, red lights flashing, STOP signs dangling from the side, and some people will speed around them anyway. Please don't be that person.   
You will also likely note that school speed zones will be more carefully monitored than over the last few months. If you can't slow down for the kids in the zone, then consider your driving record and insurance premiums should you get that ticket. Getting somewhere three minutes earlier isn't worth all of that money spent.  
Warm Welcomes: There are a few newish faces at local schools.  
Amy Wright will be stepping in as the new Principal for Franklin Elementary School. She most recently worked as Assistant Principal at North Albany Middle School and has 22 years experience in public education teaching English and Spanish.  
Dennis Foster Jr. is the new Assistant Principal at Cheldelin Middle School as Jon Strowbridge steps into the position of Interim Principal. Foster has been a special education teacher at Cheldelin and Linus Pauling middle schools for 12 years and has worked in public education for 15 years.  
Brian Schaffeld has taken on the job of Interim Technology Department Director. The previous Director, Drew Hinds, left Corvallis School District in July. Schaffeld began his time at CSD in 2016 as a Computer Lab Assistant, moved in the position of Data Integration and Systems Analyst, and has even been a teacher. CSD is looking forward to Schaffeld bringing his technological background into play as the schools grow their use of technology in the classroom. 
Chef Shakoda Hill is the other new face, and he has stepped in as Culinary Supervisor in the Food & Nutrition Services Department. Hill will be creating meals for our kids using his expertise with nutrition, sustainability, and diversity. Previously, Hill worked at OSU for 15 years, as well as holding the title of Chef du Cuisine for several dining halls and caterers.  
Major Props to Crescent Valley Robotics: The Robotics team at Crescent Valley High School have been issued a patent.  
In 2016, the team was approached about designing a broccoli harvester by one of their mentors. The harvester was meant to add to the effectiveness of a new strain of broccoli developed at Oregon State University.   
After talks with growers about how the green veggie so well hated by former president George H. W. Bush as to cause controversy, the team built the BroccoliBot – a harvesting robot with sophisticated software which determines when a stalk is ready to be picked and a blade to cut the stalk at the appropriate height.   
Local lawyer and good guy, Paul Angello, worked with the team pro bono through the process of gaining their patent. The names on the patent are Crescent Valley graduates Duncan Freeman (2018), Lane Alvis (2020), Abraham Mes (2018), Micah Mes (2020), Benjamin Nelson (2018), Carter Precourt (2020), Genevieve Sauret (2019), and Danielle Scutero (2020).  
Parks & Rec Activity Guide: The Fall/Winter 2022-23 activity guide is out.  
From OSU KidSpirit for when school is out for the day, to Gymnastics and Archery there are things to do with the help of OSU. Check out the Kidspirit details here.   
Valley Rock Gym is holding youth programs this fall and enrollment has started. If you'd like to try things out before committing, they have Family Climb Night on Friday, September 16. Check it out here.  
Babies & Batteries: Recently in Parents magazine, the experiences of two parents and their babies swallowing small batteries are discussed.   
The batteries are the very small lithium ones called "button" batteries, and many small children – who tend to put everything in their mouths – will associate them with candies. However, button batteries can get lodged in the child's throat or can burn through the esophagus. These batteries also fit up noses and into ears. 
Pediatricians saw an increase in this problem during the pandemic as kids were spending more time in their homes, prompting Duracell to add a protective coating to their button batteries to make them seem less appetizing.   
"Secure packaging and product innovations like a bitter coating offer additional layers of safety to help protect children," Ben Hoffman, M.D., F.A.A.P., chair of the Council on Injury, Violence, & Poison Prevention of the AAP said in a press release.  
And it's not a rare occurrence. Over 6,300 kids are seen in Emergency Rooms each year for ingesting batteries. The symptoms can mimic any everyday illness – coughing, lethargy, and discomfort, but the end result can be surgery, feeding tubes, and hospital stays.   
For more information, contact the National Battery Ingestion Hotline at 1-800-498-8666 and check here for more information.  
Ebike Update: Wired recently took note of a new spin on the electric bike craze – clip-on motors.  
The market to keep people on bicycles by making them motorized was valued at $41 billion in 2020, and it's predicted to be a $120 billion industry by 2030. So how does someone reinvent the ebike? By allowing the rider to turn any bike electric. 
London inventor Alastair Darwood has created the newest version of a motor and battery pack that can clip onto any bike with disc brakes. This invention was apparently exciting enough to attract the attention of and investment from six-time Olympic champion Chris Hoy. They've called it the Skarper.  
It isn't a small task to use the Skarper. You have to replace the bike's rear disc-brake rotor with the Skarper DiskDrive. According to Wired, "Then a 3-kilogram (6.6 pound) unit housing the battery and a 250-watt-hour motor clips onto the bike frame. The DiskDrive rotor slots into the clip-on unit, where it engages with the gearing inside. The motor's internal gearing turns the special brake rotor, spinning the rear wheel. A small sensor also clips to the bike's crank, where it measures your speed and cadence as you pedal."  
If you're thinking that you want to surprise the kids with a Skarper for Christmas, then you might want to start early. These puppies are currently still in that space between "we've figured it out" and "we're ready to sell." You can, however, sign up for notices about their progress here.   
By Sally K Lehman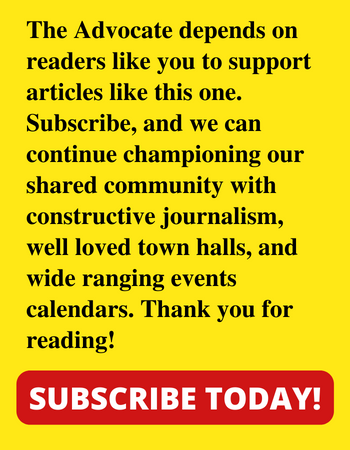 [ad_2]

Source link