[ad_1]

Recently, Benton County chose to create an advisory board to determine the fate of solid waste. Beginning in the Commissioner's meeting on August 23, there were some public comments made regarding this issue.  
Resident Chuck Gilbert spoke about viable solutions to paper and plastic items that are not recyclable through the current collection practices. He spoke about ways to use these as a means of creating fuel options.  
Resident Debbie Palmer, who has assisted in the "STOP the Landfill Expansion" gofundme effort, said, "I can't emphasize enough how, when it comes to gathering facts about the landfill such as determining its actual methane emissions – i.e. how much is captured, how much escapes, instead of relying on Republic Services estimates, you will be prepared to hire an independent, competent, scientific third party to do so, not some contractor recommended by the landfill operator, Republic Services. You cannot trust foxes to come up with plans to manage your henhouse."  
After some discussion and a short recess to consider the list of local people who were interested in being on the board, the following Benton County residents were chosen: 
Brandon Bates

 

John Deuel

 

Kathryn Duvall

 

Ryan McCallister

 

Christopher McMorran

 

Mary Parmigiani

 

Ed Pitera

 

Louisa Shelby

 



Section 8 Rent Voucher Waits: According to the Linn Benton Housing Authority, there are currently 2,442 families on the waiting list for Section 8 housing. This equates to approximately a two year wait. There are almost 400 vouchers currently issued, meaning the issue is finding new rental properties for these families. Of the vouchers currently being issued, 33% are used in Benton County, 65% are used in Linn County, and 2% are used in other areas through a process called Voucher Portability – a feature of the HUD voucher system which maintains the help someone receives even if they move.  
In the Family Self Sufficiency (FSS) department, there are currently two coordinators to assist the 125 voucher families who have volunteered to work toward self sufficiency. These families generally take about three-to-five years to overcome the hurdles they face – gainful employment, graduations or trade certifications, starting retirement planning, and even becoming involved in the community through things like volunteerism.   
New Republican Commissioner Opponent Announced: There has been a small shake up in November's race for the seat currently held by County Commissioner Pat Malone. Malone is still running on the Democratic side of the field, however his Republican adversary Bill Currier has stepped aside and handed his slot on the ballot to William Kughn. 
Kughn, a Republican, is a resident of Monroe. When we spoke to him on the phone and asked why he stepped up to run for Commissioners, he said, "If you're happy with the way things are – locally, nationally, whatever, I'm not your guy. If you want some change, if you want some new ideas, then I'm your guy."  
"I think government should run like a business," Kughn added. "I would be only one of three people, but I feel that there would be a voice there that might be heard rather than having everyone unanimous. Right now, the commission is essentially left-leaning with the people that are representing [the county]. There are no conservative or moderate people represented in that commission." 
This is the first time Kughn has run for an elected office.  
By Advocate Staff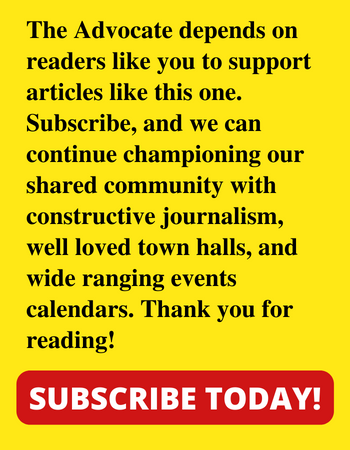 [ad_2]

Source link