[ad_1]

"Dacha" is a word found in Russian, Ukrainian and most other Slavic languages. It means a summer house, usually a modest place, sometimes just a cottage. The name "Dacha Wines" conjures up the image of a little house in one of the sunnier parts of the Slavic world, such as Odessa, surrounded by vineyards. 
In reality, Dacha Wines are made right here in Corvallis, by Isabel Newlin. She'd always been interested in agriculture and had absorbed a good deal of grape-growing and wine-making know-how while living in France with a father, a professor of Russian literature, who was interested in viniculture, and where she worked in a winery for a while herself.  
In Oregon, she found there were quite a few small vineyards that had been started by retired couples who were getting too old to continue running them. Their children weren't interested in taking them over and commercial vineyards had no interest in such small operations, so the vines were in danger of being orphaned.  
Locally Grown is Vine and Dandy 
Newlin is getting her grapes from three sites this year: the Lewisburg Vineyard north of Corvallis, and Yoncalla Applegate House and Terry's Vineyard, both in Yoncalla. Last year, she also grew grapes at the Anindor Vineyard in Elkton. Altogether, in 2021 she brought in five and a half tons of grapes that she estimates will eventually yield between 3,300 and 3,500 bottles once it is drawn from the casks ("A ton is about two barrels, very approximately").  
The 2022 harvest is liable to be smaller, probably about four tons, because of problematic frosts in the fall of 2021. All crops are sensitive to weather, but grapes far more than most. Isabel tends her vineyards lovingly, with organic no-till methods and the biodynamic calendar — a system widely used by vintners in France, though it is controversial in the United States. She grazes sheep in the vineyards in winter as they keep weeds down, distribute fertilizer and gently aerate the soil with their hooves. 
Sip, Sip Hooray! 
Part of the 2021 vintage remains in casks, and part of it has been bottled for distribution and sale. They're out of their 2021 Pinot Noir and Rosé, but you can still get their sparkling 2021 Pét-Nat and their aromatic 2021 Gewürztraminer. You'll have to wait for the 2022.  
I had to wonder if such a modest operation was her primary source of income. It is. She does some freelance work in other vineyards and a few other jobs, but primarily it's the sale of Dacha Wines.  
"It helps to farm your own fruit. That keeps the overhead low."  
Newlin likes the idea of other people following her example, making wine on a small budget, with a small investment, with more attention to quality control than to quantity. 
There are all those small vineyards out there which are soon to lose their caretakers, after all. 
By John M. Burt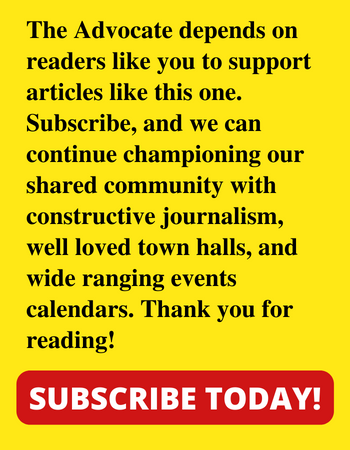 [ad_2]

Source link