[ad_1]

We've all been holding our breath waiting for the final audit for the Downtown Corvallis Association (DCA), the people at the Economic Development Office are holding theirs too.   
The audit is a simple task that needs to be completed due to the end of the Economic Improvement District funding and to close out the DCA's books so the Chamber of Commerce can take over the tasks DCA once had responsibility for. As with all things through the pandemic, there were delays.  
As Kate Porsche of Economic Development said, "I want to be clear. The auditing firm had the person who was leading the audit, that person left the firm to go to another firm. Like all of us, it has put them behind on work."  
Retirees Coming Back to Fold: Should someone who has retired be encouraged to return to the workforce because we need them?  
The question arose from the League of Oregon Cities request to select five issues that a city feels are most important to their constituency. The Corvallis City Council had four issues they felt were absolutes – funding for the houseless, clearer guidelines for the initial steps toward Measure 110, decarbonization, and marijuana taxes. This left one last item available for discussion.  
In an August 2 City Council meeting, City Manager Mark Shepard asked the Council to put the issue to "return to work" on Corvallis's list.   
"Return to work" refers to the idea of allowing retired government employees – people who are currently receiving their pension money from the Public Employees Retirement System (PERS) – to come back to their government jobs without risking the loss of their current pension payments. It would allow the city and county to fill in vacant jobs with people who have decades of experience. 
To Shepard's obvious frustration, the Council chose to not add "return to work" to the Corvallis list of top issues. How other cities will respond will ultimately determine which items make the top five and are worked toward by the League.  
The City of Corvallis currently has 27 job openings. Benton County has 42 openings.  
The IT Hurdle: The pandemic has continued to create many hurdles for most small-to-medium sized businesses. According to an article in ZDnet, the third and fourth highest stressor for these smaller businesses are new technology and IT process management respectively.  
For businesses in Corvallis, Kuto has been one answer. This app that was developed in Oregon has allowed easier payment with fewer credit card charges and decreased real currency changing hands – keeping all of us safer. The Kuto app is only used in Portland and Corvallis at the moment, although Simon Date of the Corvallis Chamber of Commerce can't say enough good things about it.  
Also high on the recommendation list for tech issues is 10D Tech. This Oregon-based firm offers IT support and services for many local organizations. 
"We work with 10D Tech and they keep us safe," said Helen Higgins of the Boys & Girls Club.    
Visit Corvallis Hits Another Home Run: According to Christina Rehklau of Visit Corvallis, the Senior Games are looking to be a big success for the city.  
These games featuring athletes 50 and older happened this last weekend and this coming weekend. In total, there were more than 700 participants keeping our local businesses busy in the quiet season as we approach the return to school for Oregon State University.  
More About Corazón: We found out a bit more about a new business in town named Corazón from owner Nick Cheatham – who studied Food and Fermentation Science at Oregon State University.   
"I love the people, the neighborhoods, the accessibility to recreation and forests, and the proximity to world class wine," Cheatham wrote in response to a few questions. "My focus is on featuring wines across the PNW with select imports from Spain and Mexico. I hope to be open by the end of October, pending OLCC licensing. They're a bit delayed due to COVID. 
"I will feature a rotating selection of glass pours and flights, as well as retail bottle sales. My intention for the space is to make learning about wine less pretentious and give consumers the opportunity to explore great wines from our backyard and abroad. It will also be a place to relax- we hope to provide some lounge seating upstairs.  
"I chose the name, 'Corazón' because it ties in with Corvallis's Latin translation, meaning 'Heart of the Valley,' so I just shortened it to 'Corazón' which is "heart" in Spanish. It also pays homage to my Latino heritage and it honors the migrant  vineyard workers here in the Willamette Valley and in the US, whom I've had the privilege to learn from before my role as a vineyard manager and winemaker at a local winery.  
"There will also be some charcuterie offerings. "We decided to drop the "tapas" portion because we didn't want patrons to misunderstand the extent of our offerings."  
Corazón will be located at 208 SW 2nd St. near Clothes Tree and American Dream Pizza.  
Chamber Events: Coming this week from the Chamber of Commerce…    
This week, Greeters will be hosted by Lumina Hospice & Palliative Care, located at 720 SW 4th St. That's Tuesday, August 16, from 8:30-9:30 a.m.  
Also on August 16, Block 15 hosts Dine Out for Kids from 11:00 a.m. to 11:00 p.m. This fundraiser is happening at both Block 15 locations, where 10% of all food sales will go to Old Mill Center to help them continue their mission to support children and families in our area. Block 15 can be found at both 300 SW Jefferson Ave. and 3415 SW Deschutes St.  
August 18, get your walking shoes on for Corvallis Arts Walk. From 4:00-8:00 p.m., this hybrid in-person/virtual walk will let you see art from several local artists. Find participating locations on the Corvallis Arts Walk map.  
On August 20, come on over to Crystal Lake Sports Fields and be a hero in the inaugural Superhero Fun Run & Walk. This event begins at 11:30 a.m. and supports the work at ABC House. Find out how to register here. Crystal Lake Sports Fields are located at 100 SE Fischer Ln. in Corvallis.  
By Sally K Lehman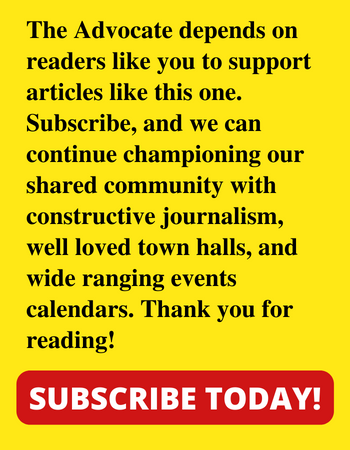 [ad_2]

Source link