[ad_1]

Benton County came out with some trashy news this week. Yes, things are moving forward for the question of what to do about the Coffin Butte landfill, as well as solid waste management in general for our County.  
Over the last year, many in the community have been arguing about what to do with our landfill at Coffin Butte. The possible expansion of the landfill brought out comments about why our mid-valley paradise needs something so large; as well as questions about why we allow other counties to dump their trash here and what will happen to local garbage and recycling bills if the landfill doesn't expand. 
Benton County stepped up to take the matter in hand by bringing in experts in getting people to rationally talk to one another.  
Enter the Facilitators 
According to Benton County Community Development Director Darren Nichols, the County brought in consulting firm Oregon Consensus – a firm that specializes in helping communities address impactful issues – to determine "whether and how Benton County and the community could move forward in a constructive way to figure out the future of solid waste and disposal – including Coffin Butte."   
Oregon Consensus wrote up their findings in a "situation assessment" delivered to the Commissioners.  
"So the situation assessment recommended that the Board of Commissioners form a temporary work group to continue working together with key participants and stakeholders on some of the key questions that came up in that situation assessment," Nichols said. "Notably including how should Benton County inform a process for evaluating land use proposals, a process for developing a solid waste management plan, and some of the other key components of our solid waste future."  
Because there are no standard plans for dealing with this issue, the costs-to-date and the prospective costs are not cheap  
The initial consulting cost the County about $25,000, with an end recommendation of creating an advisory group of community members to meet twice a month from September through December. The advisory group would include participants from Oregon Consensus at an additional estimated cost of just over $63,000 – giving the company 253 hours worth to dedicate to the issue at the cost of $250 per hour.  
Assembling a Board 
So how do we make the most of the money being spent here? Benton County wants you to come and talk trash with them.   
If you're interested in sitting on this board, contact Benton County Community Development Director Darren Nichols by August 19 at  Darren.Nichols@co.benton.or.us or 541-766-6819. To date, about two dozen people have stepped up to get more details about their possible participation on this board.  
The advisory board will be flushed out at the Benton County Commissioners' meeting on Tuesday, August 23. Meetings are set to begin in September.  
As Board Chair Nancy Wyse said in a press release concerning the board, "This is an important conversation for the future of our community. We look forward to working with community members, neighboring communities, and our landfill operators on constructive solutions for a responsible solid waste future in Benton County."  
By Sally K Lehman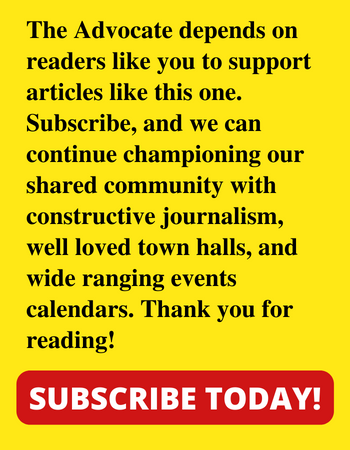 [ad_2]

Source link