[ad_1]

Taking the little ones swimming over at Osborn Aquatic Center for a swim? If so, they want you to leave the water wings behind.  
There are simply no substitutes for Coast Guard approved life jackets, floatation devices like water wings, swim rings, and inflatable toys that can actually cause drowning if a child falls into the water wearing them. 
Water wings hold a child's arm up in the water, but their faces are still susceptible to ending up in the water, which is exactly where we don't want them. Floatation rings – especially with small children – don't hold onto the kid, and if a child's arm strength isn't enough to hold onto the flotation ring then they can go under. In all cases of inflatable items like these, the sun can damage them and destroy their integrity. 
Life jackets – better known as Personal Flotation Devices (PFDs) – aren't just for boats. If your children who aren't strong swimmers are unsupervised around a pool, the best option is to have them wear PFDs. And make sure those PFDs have the US Coast Guard's seal of approval. You should be able to find approved PFDs at any sporting goods store. 
And, of course, don't leave children unattended in the water. Not even if they have a life jacket on. 
Some Good Advice From Osborn: "When choosing a life jacket… 
Make sure it is the right type for the activity.

 

Make sure it is U.S. Coast Guard approved.

 

Make sure it fits the intended user. Check the label on the life jacket for weight limits.

 

Check buckles and straps for proper function.

 

Discard any life jacket with torn fabric or straps that have pulled loose.

 
Put it on and practice swimming with it. 

 
Osborn Aquatic Center offers FREE life jackets to borrow any time you need one. For all the details, please visit their Life Looks Good On You – Life Jacket Loaner Program page."   
ABC House: Recently, the Corvallis Chamber of Commerce has been hosting a series of webinars from ABC House to raise awareness and to teach Chamber members what to look for if they suspect something is amiss with a child or family they know.  
If you don't know about them, ABC House is a local nonprofit focused on healing the effects of child abuse. During their 25 years of service to our community, they have helped over 12,000 children and their families in Benton and Linn counties.   
If you're interested in watching some of these training videos, they can be found on the ABC House website. And while you're at it, they can always use a hand there through monetary donations or by purchasing some things they need from their wish list. Every little bit helps keep a child safe.  
Kindergarten Starting: It's time to start thinking about school again. 
If your child will be five years old before Sept. 1, then it's time for kindergarten! If your child turns five between Sept. 1 and 15, you can apply for early entrance if you feel your kid is ready; as space is available, the schools will make early entrance decisions. You can find enrollment information on the District Enrollment Page. 
Remember to have proof of your address and immunization records. Oregon law requires that children enrolled in public school be adequately immunized against diphtheria, tetanus, polio, measles, mumps, rubella, Hepatitis A, Hepatitis B, and varicella. Also, if you're not sure which school your child should attend, you can use the District Address Locator or call 541-757-5811.   
If your child needs them, immunizations are available through private physicians, clinics, and the Benton County Health Department (541-766-6812) in Corvallis.  
Make sure to note any medical conditions your child has. The school will need to know about it before classes start. 
For the best results as your kid begins school, work with them on simple skills like ability to follow routines, to play with others, to try new things, to wait their turn to speak, to pay attention to a specific activity for 10 minutes, to take care of their personal needs such as using the restroom, washing their hands, and dressing themselves.   
Other skills you can work on at home before school begins are cutting paper with blunt scissors, knowing their body parts – i.e., head, toes, tummy – knowing basic colors,  those fine motor skills such as holding a pencil, and drawing a line or even some letters or numbers.  
Corvallis elementary schools are closed campuses, meaning a parent or guardian must sign at the school office for a child to leave the school early. Expect to have to go into the school office if your child is sick or has an appointment. This also means that anyone who comes to the school to visit or volunteer will be asked to sign in and wear a visitor badge. Your school will provide you with any other information you might need about how these regulations are enforced.   
But before we get too excited about school…  
What is Your Favorite Thing About Summer: We went to the Boys & Girls Club as they played in the water from the Corvallis Fire Department. Here's what a few kids had to say about their favorite things to do this season…  
J.J., age 9, said, "I love hanging out with people from last year. I missed seeing them and I was hoping to see them this summer."  
Keeleyana, age 8, said, "I like playing with my friends here because I never get to see them over the school days. We go to different schools. I like the activities we do here like galaxy oobleck. It's fun to play with; you can squeeze it hard and it drips onto your fingertips. I like that feeling." 
Cadyn, age 9, said, "I like spending time with my parents. I rarely get to see them in the summer months. Sometimes I won't see them for three months. I like to go to 7-11 with them and getting a chocolate donut."  
Oscar, age 9, said, "I like hanging out with my friends. I don't have a lot of time in the school year and now I get to hang out with them all I want."  
Evie, age 11, said, "I like all the activities here at the camp, going outside and playing because it gets the energy out. I like going to the gym and playing freeze tag and dodgeball."  
Michael, age 11, said, "My favorite thing is the camp here and the staff. Everyone is so nice and not rude. I like the edible activities like eating marshmallows, and playing dodge ball and Water Day because I like to get wet."  
Melody, age 6, said, "My favorite thing about this summer is coming to the Boys & Girls Club. I like everything, like activities. I am having fun drawing and making stuff."  
Hunter, age 6, said, "I like going camping to different states with my family because I get to make new friends there. And sometimes I get to see friends I don't see enough."  
By Sally K Lehman & Patty Reyes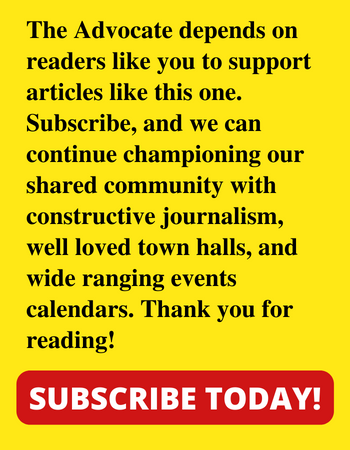 [ad_2]

Source link