[ad_1]

As Benton County approves bringing psilocybin to town, we have a one-on-one with local expert Brock Binder. Will this new organic medicinal help others as it has members of Binder's family?  
A magic mushroom retreat here in Corvallis?  The new regulations could make this possible. To discover if Corvallis' first cannabis dispensary owner, Brock Binder, is looking at this option, we sat down for a chat with him. 
"I could see someday offering psilocybin services, maybe as a retreat down at the farm. I see my businesses as a space holder for people who use plant medicines," said Binder, owner of High Quality stores on 9th St. and a psilocybin advocate, when discussing the future of Measures 109 and 110, and if Corvallis will have retreat centers.    
Regarding the possibility of providing plant medicine sessions – psilocybin high-dose guided experiences – Binder feels Laughing Dog Farms, a family-owned cannabis farm in Canby, is a natural place to offer future clients. Looking forward to when the option for micro-dosing magic mushrooms is available, he thinks, depending on the regulations, he could adapt the Lifestyle store into a service center.     
On High Quality's website, Binder's outlook is further explained. "The demand for psychotherapists is going to double due to this industry, and legal psilocybin therapy centers will be coming as soon as 2023 in Oregon. Because integration is 90% of the journey, there will be an immense need for professionals to be alongside the user during and after the experience. It doesn't just end when you get the dose. Set and setting are important for people undergoing these profound experiences, and trauma-informed resources are essential.    
"We at High Quality want to be conscious stewards of health, happiness and well-being for all different types of plant medicine and healing modalities," wrote Binder. "We want to hold space for [psychedelics] from an educational standpoint and beyond."    
Binder's Businesses    
In 2014, High Quality started selling cannabis as a medical dispensary, the first of its kind in Benton County and the 14th in the state. Binder was the youngest retailer, having started the business when he was 23. The Oregon pot laws evolved, and the store was able to sell marijuana for recreational use. To sell beyond THC products, Binder expanded by adding the Lifestyle store.      
In 2016, Binder partnered with family members to run Laughing Dog Farms. The farm is 115 acres bordering a river and old-growth forest. Binder says he closes shop once a year and takes the employees there for a long weekend get-away.   
The combined expertise of Binder's family and partner Matt Lattanzi, who owns the land, and mentor/business partner John Easterling, who has 28 years of rainforest plant medicine training, gives Binder confidence they could expand and hold space for other plant medicines such as psilocybin.    
Magic Mushroom Megaphone    
Binder doesn't see himself as a psilocybin expert like psychologists Dan and Kim Golletz and Jessie Uehling, a mycologist at Oregon State University, who are very involved in shaping the state's regulations. Kim Golletz and Uehling, appointed by the governor to the Psilocybin Advisory Board, are guiding Oregon's Health Department in creating the new rules.      
Instead, Binder sees himself more like a megaphone promoting the mental health benefits of magic mushrooms. His awareness efforts for Measure 109 landed him an opportunity to speak on the topic at OSU's College of Forestry video lecture, "Fungus Among Us 2," where he first virtually met the Golletzes and learned about Uehling.    
His involvement also led him to the Oregon Psilocybin Society, where he met Sheri and Tom Eckert, the team who led the efforts that resulted in the creation and passage of Measure 109. Unfortunately, Sheri Eckert passed away shortly after the measure passed.   
Tom Eckart recently stepped down from his position as chair of the Psilocybin Advisory Committee, which makes regulation recommendations to the Oregon Health Department. Eckert owns InnerTrek Facilitator Training, where Binder is considering among the first cohort this summer to become eligible to become a licensed facilitator in 2023 – provided it doesn't interfere with his other business activities.    
Binder Has A Strong "Why"    
What motivates a young man to take a big step and open a cannabis dispensary at such a young age, and eight years later join the forces to promote another controversial drug? Binder has strong reasons for getting into plant medicine and sharing these wellness remedies with others: His family's battles with health and mental health issues. Deepening his understanding came when he battled his depression.     
For cannabis, his story revolves around his mom. As he wrote on his personal website, "My mother was born without cartilage support in her lower spine. In order to alleviate the pain endured, she resorted to her doctor's recommended resource, prescription painkillers. Years later, I watched her through an emergency room window after an opioid overdose, unknowing if she'd still be with me the next day. What I did know is if she was, I would do all in my power to see that she never had to rely on opioids again.  
"Through the privileges of the Oregon Medical Marijuana Program, I was granted legal access to cannabis and soon after, I began sharing this medicine with my mother and patients. Within 60 days, my mother had cut her prescription painkillers in half. After six months, she was opioid-free. Within a year after cannabis, she had regained her strength and obtained a job for the first time in nearly 20 years."  
Mushroom Motivator  
When it comes to psilocybin, Binder has three stories. First was his sister, Brianna Lattanzi, who reached out to him for help when she was so down she felt like committing suicide. Binder felt the need to act fast, and he had researched psilocybin. After following a protocol, she turned her life around and now has a thriving energy healing practice in central Oregon.   
Binder doesn't often tell this story as it's still close to his heart, his emotions welling up when he shared the details. "I am so proud of her for going through the hard emotions and becoming the success she is today."   
Binder's own experience was connected to running a business still not approved at the federal level. As he shared on the Periodic Effects Podcast, "Being a pioneer in this industry and dealing with 280e, (I) got a letter from the IRS saying I owed $512,000 to the federal government and it threw me into a depression, something I had never faced before."     
He knew he couldn't continue avoiding his problems and decided to try the remedy that helped his sister. So he took a macro-dose of psilocybin and, as he described in the podcast, he "had a wonderful four-hour experience where I journaled, getting things out of my head – simple truths – as I called them."   
Binder continued on the podcast, saying, "After I came out of that experience, I felt like a newborn. I looked at the world completely differently. I started asking myself, maybe this is happening for me. It gave me a completely different meaning to the set of circumstances I had. Instead of feeling like a victim, I felt like a superhero. Superheroes all have to go through some shit before they become who they are."    
In his third story, Binder talked about when his father complained that regular medicine wasn't helping his arthritis pain, Binder again thought of helping with natural medicine. Unfortunately, for personal reasons, cannabis wasn't the solution for his dad, but psilocybin was the answer. Binder says his dad's arthritis pain is gone, thanks to a psilocybin regimen.         
Supporting Wellness   
According to Binder, Oregon currently ranks the lowest in mental health illness – a fact backed up by the Mental Health America statistics showing Oregon at No. 51 for prevalence among adults and youths. He sees the professional systems Oregon is putting in place to help mental illness through psilocybin as good, especially with the emphasis on facilitated experiences to guide patients with integration.      
At High Quality you'll see the pine cone symbol all over. Binder explained that the pine cone represents the pineal gland, which is pine cone-shaped and often referred to as the place that opens the mind to higher consciousness. For him, it reminds him to stay open to a broader array of healing modalities that would benefit patients in our community.    
"Right now, this world needs radical change and people need to take control of their own health and wellness," states Binder. "Plant medicine has so much to offer, and how quickly emotional healing change happens when experiencing psilocybin is significant." 
To follow which counties and cities are opting in or out, you can follow this link to Psychedelicapha.com.   
By Stacey Newman Weldon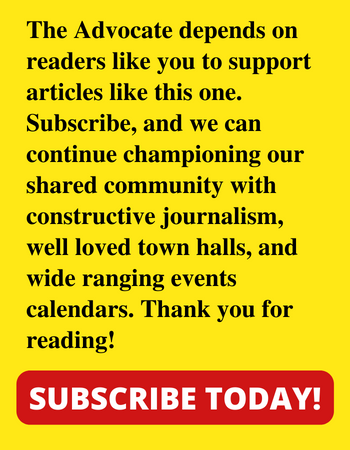 [ad_2]

Source link