[ad_1]

Oregon is a green state, through and through. It's an agricultural breadbasket, with ranchers and farmers alike across the state – but at one point in the state's history, that wasn't a sure thing. 
An OPB interview between reporter Jeff Mapes and Gordon Fultz highlights the struggle nearly fifty years past that helped create Oregon's growth management system. 
Senate Bill 100 was the bill that shaped how Oregon manages its urban sprawl; something which Mapes called "maybe the most famous – and most important – legislation ever considered in Salem." 
Fultz is a Californian transplant in Oregon, a sight that's become quite common in recent years. But he came when the state was still in its growing stages in 1973, when the state was still green and mostly undeveloped. 
While he may have been new to the area, that didn't stop Fultz from arguing that something needed to happen about the state's rapidly growing population.  
Growth Without Planning 
"The uncontrolled development that was occurring everywhere, and without much planning," said Fultz, "that's what seemed to be the major concern that everybody really wanted to address." 
While Fultz's work would eventually lead to the growth management system that we know today, the land he owns is suitably empty of development.  
"If land use weren't here," said Fultz, "this would be homes." 
Instead, he's built a 30-acre wildlife refuge. 
The land is rife with greenery, a disorderly array of shrubbery, wetlands, and evergreens. "It's a glimpse at the way things looked when forests blanketed the Willamette Valley," said Mapes. 
And the love that Fultz has for his land is something that, according to Mapes, is reminiscent of Oregon in the late 1960s and '70s. With few means to keep growth in check, locals watched as more and more beloved wild land was bulldozed and developed, harvested for timber, and made a rarity rather than the rule. 
"I came up here, and I was [thinking], 'This is magnificent,'" said Fultz. "It was open. It doesn't matter whether you're Republican or Democrat; you were trying to work for the betterment of the state." 
And work for the betterment of the state he did. As a veteran of the notoriously rigid California Legislature, Fultz wasn't used to this nonpartisan concern for the environment. 
Working Together 
The governor at the time was Liberal Republican Tom McCall; Democrats controlled the Legislature, and conservative leaders were present in the more rural areas. 
According to Mapes, the political divide was somewhat more relaxed. Rural counties and large cities didn't compete over industry – timber in this case – nor was there a divide in pay rates for rural and urban workers. And in the fallout of the Watergate scandal, political reform was a hot topic at the time. 
In 1973, the seeming widespread consensus was that Oregon was being hit with an influx of Americans from other states that it simply didn't need or want. Environmental activists and farmers each warned that, if left unchecked, this growth would have an irreversible impact on the Willamette Valley. 
And Fultz was in the same mindset, saying, "If we do not win the land-use planning battle in the next few years, then Oregon as we have known it will be completely lost within the next two or three decades." 
As time passed and the problem remained unaddressed, McCall demanded change.  
"The interests of Oregon for today and in the future must be protected from grasping wastrels of the land," said McCall. "We must respect another truism, that unlimited and unregulated growth leads inexorably to a lowered quality of life." 
While he'd pushed similar but notably toothless legislature in 1969, McCall was confident that more was needed. Local governments often simply disregarded the measure entirely, meaning that Oregon's growth was left largely unchecked. 
Ultimately, McCall left the details to a select few. Fultz worked alongside the governor's aides as well as Senators Hector Macpherson (Rep.) and Ted Hallock (Dem.) – both WWII veterans. 
Together, the men developed a proposal to ensure a state bureaucracy would pass the final decision on local development plans. This would also require cities and counties to pass zoning plans with their regional council first, theoretically adding another layer of scrutiny. 
Fultz noted his bosses – employees of Oregon counties, along with their city counterparts – were not pleased with this event. After all, it cost them power. He reminisced that there was an incredible split in feelings and interests among both city and county groups. 
"It ran all the way from, we don't want any land use to, let's lock down everything," Fultz said. 
And that was where McCall and the others involved in Senate Bill 100 knew they would require help. In this particular case, it came from Teamsters union official L.B. Day. 
Labor Unions Step Up 
While this may seem like an odd move, it was a genuinely brilliant one; after all, Day represented many groups of Oregonians.  
While truckers were on the list, so too were the older generations of women who ran canneries across the state. These were women who were grandmothers, mothers, and integral parts of their communities and, coincidentally, women whose entire livelihoods rested on the health of the Willamette Valley's agricultural land. 
Day took an interview with KOIN-TV around that time, emphasizing the impact that bulldozing forests and farmland would have on Oregonians. He said that it "sure as hell affects our economy and our jobs. And certainly, we're going to have something to say." 
Day demanded to personally select the lobbyists working directly with him to further the bill. He chose Fred Van Natta, a homebuilders' lobbyist; Ward Armstrong, a timber lobbyist; and Fultz as the man to wrangle the Oregon counties. 
From there, the rewrite could occur. They cut controversial topics, such as provisions on direct state control of lands and removing regional councils. Additionally, they empowered counties and delegated numerous decisions on the system's inner workings to a new "state planning czar." 
"It was to be basically a collaboration," said Fultz, on how they were able to make the bill work. A painstakingly balanced act of conservationism and development – and one that passed the Senate with only a handful of votes as the difference. 
McCall signed the measure on May 29, 1973, shortly after the House cleared it with far more significant approval than the Senate.  
The Work Went On 
Yet that didn't mark the end of Fultz's work.  
Next up, Day would place him in charge of the Oregon Land Conservation and Development Commission. This newly-formed panel oversaw the department that would monitor the state's growth control. 
First on the docket was to establish broad policies – one of which was to protect farmland when possible. But the measure said citizens needed to be involved in a "widespread" manner. And so began the most extensive public outreach program in Oregon's recorded history, with the new agency creating public meetings in every town hall and publicly available space. McCall crafted radio ads that encouraged Oregonians to show – and their campaign worked. 
The meetings were large and, often, quite loud. Groups across the political spectrum argued their ideology, with some calling it a significant violation of private property rights and others saying that Oregon still wasn't doing enough. 
Documentarian and future top Democratic legislator and Secretary of State Bill Bradbury captured one woman who laughed at the question of what to do in the future. Her response? "How about machine guns at the borders?" 
But ultimately, the new commission was limited on time and funding – they had to set their goals, which meant Day had the final say. 
"It wasn't as though there were, whatever, five or seven equal parties," said Fultz. "It was going to be L.B.'s way." 
Overall, nineteen goals were adopted, with one of the most significant requiring an urban growth boundary around every city. This was a new idea at the time, one that would restrict sprawl from cities and, ideally, prevent subdivisions from continuing to encroach on the countryside and farmland. 
Obviously, not everyone was happy about this. Property owners on the "wrong side of the line" told Fultz, "you've taken my ability to make several hundred thousand dollars on these lots." 
Eventually, 1,000 Friends in Oregon, a new watchdog group, would enter the scene. 
1,000 Friends of Oregon 
Founded by Henry Richmond, a public interests attorney, the non-profit sought to build strong controls over the program. When his governorship ended, McCall backed the group as the new advisory board chairman. 
And they made real, impactful change. With the Land Conservation and Development Commission still being small and low on funding, 1,000 Friends was a major player.  
Dick Benner was one of the first attorneys that Richmond hired and emphasized the impact that 1,000 Friends had on the state, saying, "1,000 Friends essentially became the enforcement arm for the statewide planning goals. So we were just going left and right, shooting guns in every direction." 
Fultz, though, had mixed feelings about the group. He'd worked with and advocated for counties for years and felt that too many of these issues were resolved by courts. County leaders felt powerless – because they were. Eventually, this would prevent the association from taking any position on the system. 
Over the coming decade, the measure would come back into question several times. And, perhaps unsurprisingly, time and again, it remained. The Oregon voters had spoken, and land management was here to stay. 
"The process, I wish, had a been a little bit different," said Fultz. "And I think it could have saved a bunch of commissioners and could have caused some guns not to be pulled." 
But it was possible, he said, that political change of this scale might occasionally require some bitterness and repeated battles across courtrooms and legislative meetings. 
"You know, we are where we are," he said. "I liked the result, I like what we've done." 
By Ethan Hauck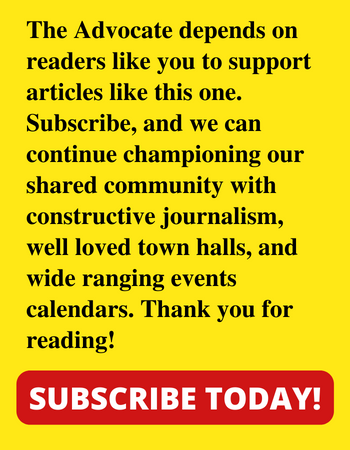 [ad_2]

Source link