[ad_1]

A lot of restaurants are closed on a Monday afternoon in downtown Corvallis, but some of them are open. So, Solomon Grundy lunched on Monday, standing on the lawn of the Benton County Courthouse, because it's the true center of civic life in Corvallis, the place where people automatically gather in moments of turmoil and of rejoicing. Grundy wanted lunch, and he pulled out his phone and asked his favorite search engine where lunch was being served nearby. 
The nearest one was Bo & Vine at 110 NW 3rd St. The lights were low and the atmosphere was hushed. It didn't look like the sort of place that would serve primarily burgers, fries and salads, but that's what it had – just very classy and elegant ones. It was to Burgerville what Burgerville was to Burger King, and was priced accordingly. Also, it had an impressive assortment of wines, hence the "Vine" that went with the "Bo", although people who were going back to work were sticking to the burgers and salads. 
The phone didn't register Benny's Donuts next door at 116 NW 3rd, which wasn't a total surprise, since in spite of its having a couple of tables where people could sit down with a couple of doughnuts and a coffee, what they primarily do there is pack up a dozen or more pastries for pickup or delivery, if you're not going out for lunch on Monday. But why didn't the phone notice the presence of Aomatsu, next door to Benny's at 128 NW 3rd St., offering fresh sushi for a Monday lunch? 
Another block closer to the river, Grundy found Laughing Planet at 127 NW 2nd St. to be positively bustling, with a lunch crowd which a server described as "mostly regulars" who came in for a menu of burritos, quesadillas, salads, soups and rice bowls, all carefully noted on the menu for whether they're vegan, gluten free, Paleo-friendly or contain nuts. 
Down by the river at 151 NW Monroe Avenue, Taco Vino not only wasn't open for Monday lunch, the place was completely closed long-term so the entire staff could have a European-style Summer vacation. Grundy thought that was a really good idea. The Biere Library in the same building was open, though, so anyone who impulsively dropped by Taco Vino for lunch wouldn't have to go far for an alternative. 
Solomon decided he had spent enough time looking for a place to have lunch, so he picked one of those places, even though there were several others which came up on his phone. 
They were further to walk, though. 
By John M. Burt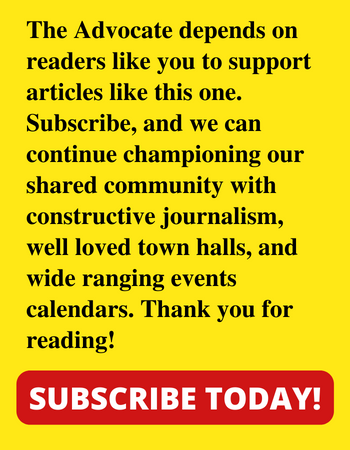 [ad_2]

Source link