[ad_1]

Kari Pinard of the Court Appointed Special Advocate (CASA) group confirmed that they will be moving into the building left vacant when Browsers' Bookstore closed earlier this year. The building, located on 4th St. between NW Jackson Ave. and NW Monroe Ave., will house CASA's storage as well as providing space for teaching basic life skills to young adults leaving the system.  
CASA provides advocates for about 110 Benton County children in Resource Care – what was once called foster care. They also serve Linn County and will be expanding their services to Lincoln County as of Aug. 1. Volunteers are trained and then assigned a single family – meaning all of the children within that family become that advocate's responsibility.  
Pinard began her work with CASA in 2002 as an advocate after reading about the group in the news. In 2011, she became a part-time project manager, and in 2012 became the Executive Director. What drew her to CASA was the fact that "a caseworker has a lot of kids, attorneys have a lot of clients. Our advocates have one family – one sibling group."   
And now they have one very large space to work with.  
This new building will allow CASA to better support foster parents by providing storage for clothing, car seats, beds and bedding, and other basic needs a child might have. For example, if a foster family gets a phone call about bringing home a newborn that day, but they don't have a stroller or a bassinet, then CASA will gather up all the items they need and get those things to the family.  
"We're trying to support them to provide stability so the children don't get moved all the time and people feel supported as they're taking care of foster children," Pinard said.   
Older Kids 
Beyond providing clothing and the like, CASA also takes responsibility for tutoring kids who are about to age out of the system. This takes the shape of CASA's Independent Living Program.  
"It's very focused on basic skills," Pinard said.  
Under that header, they teach how to apply for an apartment, how to get your Social Security card, how to make a medical appointment, how to grocery shop and cook, and how to budget money and pay bills. For these classes, the new space will be invaluable.  
"A little area will be a mock studio apartment," Pinard said. "Our plan is, as we develop this, we would be able to go with them and say, 'Let's make tacos today' and teach them the basics of this task."  
CASA's goal is to include a washer and dryer into the mix so they can teach the basics of doing laundry as well.   
Pinard also plans to create a shopping area for the kids. This would include price tags on donated clothing and goods as a means of helping those learning determine their budget and then stick to it. She says they even have "sales" in their small store to reflect the real world.  
Although, some shopping goes beyond the basic needs.  
"We also provide all the Christmas gifts and birthday gifts for the kids that are in care so that's not an expense foster parents have to bear," Pinard said. "And so a sibling can come in and shop for a gift for another sibling."  
New Volunteers Always Welcome  
If you want to help, they are in the market for volunteer painters.   
"That's what the Browsers' building is going to be for us – our resource center where we will develop and build all of these programs in there," she said. "We just have to try and get it painted inside, because nothing's been done in twenty-some years."  
Plus, you can volunteer as an advocate, a tutor, or in any of the services they provide. To find out more, call 541-753-5838 or send an email to CASA@casa-vfc.org.  
There are many opportunities to lend a hand at CASA, such as becoming a trauma-informed tutor for kids who have fallen behind on their schoolwork, helping run the booth at events, helping with the newsletter, as well as opportunities for things outside of what you'd normally expect.  
"Sometimes, we need people to help us hunt down things," Pinard said as an example. "We had a youth come in, and she was really into orchestra. So at Christmas we expended energy trying to locate a violin for her." And they were able to find one.  
Going beyond the musical, they are also always in the market for bikes for these kids – and people who know how to work on bikes.   
Pinard added, "Especially for kids that aren't necessarily going to be able to go back home, we're trying to provide what we can."  
By Sally K Lehman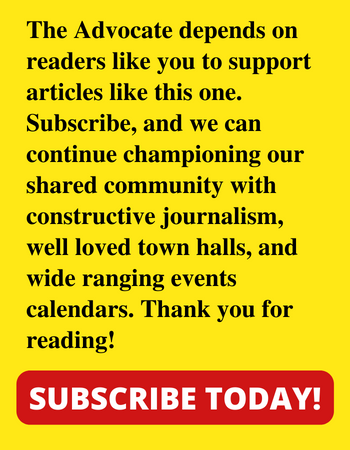 [ad_2]

Source link