[ad_1]

A recent OPB interview highlighted the strides being taken by Oregon State University's Vegetable Research Farm. 
Amy Garrett is an OSU Extension researcher who studies "dry farming," the practice of farming without irrigation. 
"I feel like the water issue is definitely real and on the forefront of everybody's mind," she told OPB reporter Jes Burns. "A lot of farmers are already on land without water rights and limited water availability." 
But one of the true standouts on the farm was its layout. The potatoes they harvest are planted in the usual manner, lines upon lines of starchy goodness just waiting to be unearthed – but that's not the unique adaptation. 
What stands out the most upon viewing the farm are the solar panels; they're neatly aligned between rows of potatoes, with farmers working around the array daily. The hope is that they'll help preserve a crucial resource – water. 
It Comes Down to Water 
"Water is an issue. Our climate is getting hotter and drier, and if we want to continue to grow food and eat, we need to look at alternatives," said Garrett. 
She's part of an ever-growing group of researchers who test the viability of something called agrivoltaics. 
This is the practice of combining livestock grazing and solar power on the same land. Chad Higgins, an OSU agricultural professor, is performing research highlighting how the two – when combined – might drastically increase the efficiency of the land. 
The idea is that the panels bring shelter from heat and cold, reducing water usage. 
Higgins explained it further, saying, "What they do is what we do when we're out in the sun: we sweat. Plants do something similar where they use water to keep their leaves cool enough for photosynthesis," he said. "So, if you take that stress off them, now they're using less water." 
It's no secret that Oregon is getting hotter due to climate change, with temperatures expected to rise five degrees between now and 2050. 
And as such, that makes solutions to water waste crucial – as are steps to keep agricultural produce safe from the rising heat. 
"I think the key words are: more food and better food, less water, extra revenue for the farm. It's a four-way win for farmers," said Higgins. 
The Four-Way Win 
And even better, Higgins theorized in a 2020 paper that the United States could meet 20% of its demand for electricity by converting a measly 1% of our nation's farmland to agrivoltaics. While this would undoubtedly be an expensive endeavor – estimated at $1.12 trillion over 35 years – it would pay off over time. 
The investment in green electricity would return that massive investment over only 17 years. Compare that $1.12 trillion (only $32 billion per year) to the 2022 military budget of $822 billion, and that's not only a reasonable investment but one with concrete returns. 
"At a national level, agrivoltaics would produce more renewable energy and more food while using less water, fortifying the security of all three of these critical natural resources," concluded the papers' authors. 
And, perhaps just as importantly, this investment would represent a massive investment into rural American communities, which Higgins dubbed "the solution to climate change." 
This is made even more crucial by the historic water shortage that Oregon and Washington farmers are facing – the worst drought in over 1,000 years.  
Warmer temperatures, in combination with drought, have caused significant competition for water in Central Oregon and the Klamath and Yakima basins. And considering that this is a human-caused issue, it will require a human-led solution; unless, that is, we want things to get worse. 
"I think we're at a point now where we have to focus on adapting, and if you look at that for agricultural communities, one of the most effective ways of adapting is water management," Higgins said. 
According to the 2021 Oregon Climate Assessment, the precipitation we see in the Pacific Northwest will increase – though it won't reach farmers. The heaviest rainfall will occur in fall and winter when the agricultural season is all but done. 
And with a decreasing snowpack each year, farmers also won't be able to count on spring and summer snow melt, which is something many PNW farmers require for irrigation. 
Match Made in Heaven 
According to Garrett, agrivoltaics and dry farming systems are a match made in heaven that could actively aid arid regions. 
"In the solar setting, there's definitely not just a shading effect, but a sheltering effect from the wind as well," she said. 
But not every vegetable might survive this shift. Produce like tomatoes, squash, dry beans, and corn that require loads of sunlight won't thrive, unlike the shade-loving potato. Higgins and the North Willamette Research and Extension Center are establishing a multi-acre solar panel setup to expand the research into Oregonian agrivoltaics. 
"At the end of the day, if it's something that can help the bottom line, that can help a farm survive, then why not go for it?" said Higgins. 
Unfortunately, agrivoltaics is still in the growth phase. Convincing legislators and investors to buy into agrivoltaics will take time. There's a considerable up-front cost associated with the move, and it comes along with a slew of questions. How will insurance work? What about the transfer of heavy metals to crops, or grid access for the most rural of farmers? 
Emory University biochemist and soil researcher Debjani Sihi is among the researchers who don't like the idea of investing too heavily in one solution. 
"[There's] not just one solution. You need to do [things] in combination. And I think as a scientist and community, we have to find the best possible solution," Sihi said. 
And importantly, there are other barriers to the concept. Many parts of Oregon prevent or restrict the installation of solar panels on high-quality ag land. Fortunately, though, it could leave an opening for select agrivoltaic-style systems – at least in some cases.  
Ultimately, Higgins theorized that only 1% of the country's agricultural land needed to be converted, so this isn't a death sentence.  
"We don't have to make it work everywhere, right?" Higgins said. "We can pick and choose and pick the best spots. It's our universe to design." 
By Ethan Hauck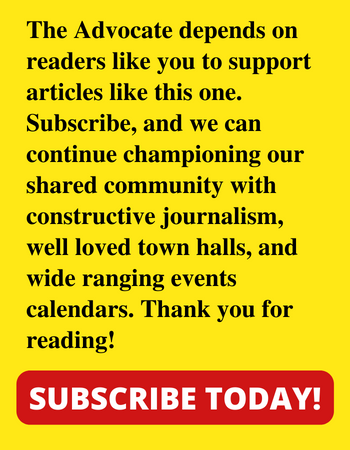 [ad_2]

Source link